5 New Year's Leadership Resolutions for 2023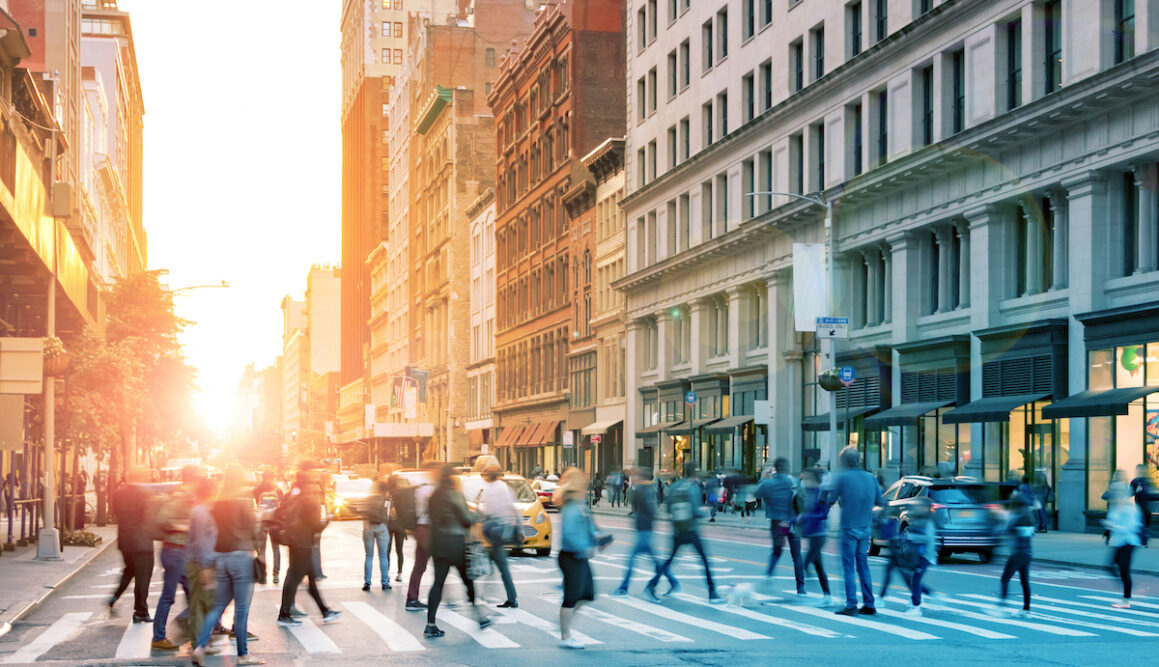 If we have learned anything over the past few years, it is that the challenges you and your organization will face this year are unpredictable. At the start of 2020, the principal concerns of CEOs were navigating new technology and how to build brand empathy and trust. No one could have foreseen the pandemic and health crisis that ensued. In 2021, as leaders came to grips with virtual working and the Great Resignation, no one could have predicted a war in Europe that would lead to global price increases and an ongoing energy crisis. 
As we embark on a new year, how can you be prepared for what lies ahead? Regardless of political, economic, or climate crises, there are a few things you can do to better lead your business, your people, and yourself. By focusing on these people-centric resolutions, no matter what 2023 brings, you'll be on the front foot even in this time of great uncertainty.
1) Commit to your own self-evolution
Leaders spent 2020 caring for others and 2021 helping their teams adjust to the new normal. Make 2023 the year that you invest in yourself. Continuous self-evolution is part of every successful leader's commitment to themselves, and support for that comes in many forms. Targeted developmental coaching can help you become more aware of your strengths and potential blind spots and understand how others experience your leadership so you can leverage what's working, address what isn't, and cultivate the behaviors and habits you need to be more successful. An executive coach can work one-on-one with you to help you thrive in your professional life. 
Download our guide to executive coaching
2) Nurture the leaders of tomorrow 
Consider how well-prepared your next-generation leaders are for the environment in which they'll need to be equipped to lead. We know from our research with the Corporate Research Forum that the leadership competencies most needed now are very different than those needed even three years ago. Leadership criteria that have evolved to the greatest extent in the last two years include leading hybrid or virtual teams (up 64%), creating psychological safety and trust (up 57%), and supporting the well-being of employees (up 53%). By developing next-generation leaders now, they will be ready to step up into critical roles whenever needed. 
Read more about cohort-based leadership development
3) Rethink how your teams come together 
2022 was the year that leaders experimented with hybrid working, exploring how virtual teams are helped or hindered by new working models. With work being increasingly project-based and spanning departments or business units, the new unit of labor is the team, and as a result, there has been an uptick in demand for team-based coaching. Make 2023 the year that you invest in your team through cohort-based development, where teams experience an assessment, development and coaching program together. Learning in this way promotes better team cohesion, creating a ripple effect across the rest of the business—which is all-important in uncertain times.
Read more about what high-performing teams do differently
4) Acknowledge the importance of psychological safety
The starting point for diversity, inclusion and belonging (DI&B) is usually better representation of marginalized communities. But without making sustained efforts to create a culture of psychological safety, even the best DI&B strategies will struggle. Symptoms like diverse talent leaving the business, no real shift in representation over time, and people from marginalized communities being underrepresented on development programs are signs that you don't have a culture of psychological safety. The key to building one is to address DI&B as integral to talent management rather than as a stand-alone initiative. If you're ready to make a commitment to creating an equitable workplace, our 2023 webinar series can help you.
Read more about building inclusive cultures.
5) Put fairness at the heart of all decision-making
For a few years now, companies have been advocating for better representation of marginalized talent. Although this journey has been hard in places, this was the easy part. To create equitable workplaces where everyone can succeed, leaders need to view all they do through the lens of diversity, inclusion, and belonging. Whether it be talent conversations about who to promote or the way you hire for critical roles, bias will be inherent in decision-making. To become a champion for fairness, give thought to how you can make all your people processes more objective and to what extent data from assessments can help you make the right choices.  
Download our guide to assessment
Developing leaders to thrive in uncertain times 
Whatever 2023 holds for you, we wish you a successful year of personal and professional growth. To find out more about how RHR International works with executives to help them thrive in uncertain times, reach out to us here.