Investing in Leadership in a Changing Gaming Industry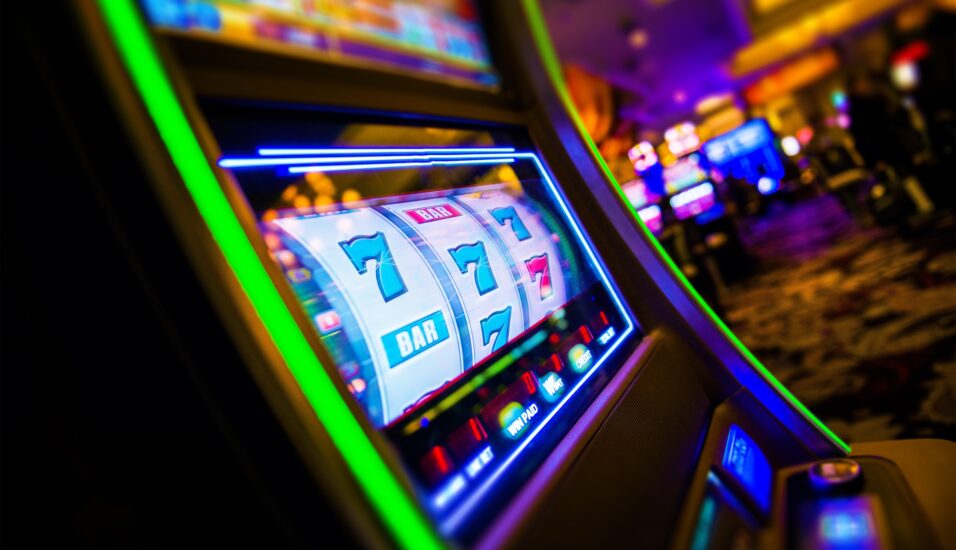 We're at one of those moments in the gaming industry where leaders and insiders are experiencing as much excitement as their consumers.
Casinos now exist, or will soon pop up, in the majority of states. Las Vegas is no longer a destination with a peculiar product, but rather a trendsetter for far-flung regional markets. Projected steady U.S. growth continues despite a hodgepodge of local regulations and turbulent cycles of expansion and consolidation. At the same time, the nascent rapid growth of Asian and European markets is going to provide headlines for expansion and innovation through the next decade. Last but not least, new legal gaming opportunities for consumers are coming (or coming back). The recent SCOTUS ruling in Murphy v. NCAA paves the way for widespread sports betting. With online daily fantasy sports (DFS) sites as well as legitimate sportsbooks jockeying for a stake in sports wagering, it's only a matter of time before internet gaming is revisited as a once and future frontier for the industry.
All of these expansions and innovations require savvy leadership to shepherd growth, create new products, and protect the integrity of the games and their players. In short, talented leadership is going to be at a premium in the gaming industry. Of course, economic growth and ever-decreasing unemployment numbers are rising tides that lift demand for talented leaders in most industries. However, there are specific trends in gaming that require special attention as the next generation of leaders are recruited and developed.
Managing the tension inherent in consolidation and geographical expansion. MGM Resorts and Caesars Entertainment Corporation alone account for about a quarter of U.S. gaming revenue, and they reach domestically from Vegas to the Atlantic. Among next-tier companies, there is significant M&A activity (e.g., Penn National buying Pinnacle, which itself absorbed Ameristar in the recent past). These transactions can create a great deal of turbulence, but they also provide the opportunity to revisit guiding principles and strategies and shape corporate culture. While these defining characteristics of a company are overseen by the C-suite and board, it's the next levels of senior leadership who make sure they are spread throughout the company. It is important to place in these positions (usually general managers of properties or functional experts) people who can pivot between "managing up and down." They should be able to communicate the "corporate message" to the rank and file while advocating to and informing the chief officers. Beyond business savvy and knowledge, they must show interpersonal flexibility and courage to sometimes toe the corporate line and lead local experimentation.
"Building" versus "buying" next-generation leaders is becoming more prevalent. As more people live within commuting distance of some kind of casino or racino, gaming companies need to be prepared to compete for talent in all markets. Whereas twenty years ago, middle management and experts in smaller domestic markets may have cut their teeth in Atlantic City or Las Vegas, they are now as likely to have been "bought" from another field altogether. On the other hand, companies have to be prepared to invest in and "build" high-potential junior leaders. They can grow engagement and loyalty by offering these people opportunities to grow their responsibilities and have mobility to larger markets and corporate leadership.
Developing leaders who can work cross-culturally has never been so important. While Las Vegas has long been an international destination, now any casino near a multinational company is a prime option for business entertainment. Additionally, gaming companies have to keep in mind that land-based casinos in the U.S. are a mature industry, and the most explosive growth will come from having a presence in Macau, Singapore, and nascent Eastern/Central European markets. Leaders who can translate their knowledge and "people skills" across language and culture boundaries will have many options for upward (and outward) mobility.
Untapped online potential is the biggest opportunity for the gaming industry. "Black Friday" largely shut down U.S. consumers' options for online wagering, leading to large segments playing (with various degrees of legality) through offshore casinos. However, there are sundry exceptions to a total online ban (e.g., pari-mutuel wagering, games of skill, and extensions of land-based casinos). This suggests that more opportunities will arise as demand (and potential for government revenue) grows. Companies should be investing now in people who have the capabilities to not just develop these potential verticals, but to work through and influence the regulatory morass that surrounds them.
Investing the time and headspace into a talent strategy that addresses these unique issues should not just be the job of human resources. Top-level executives and market general managers should make finding, keeping, and growing their best people a top priority. Developing the next generation of leaders can be a big house edge for years to come.
This piece was originally published in Gambling Insider.