Seven Tips for Cultivating Resilience: Part Three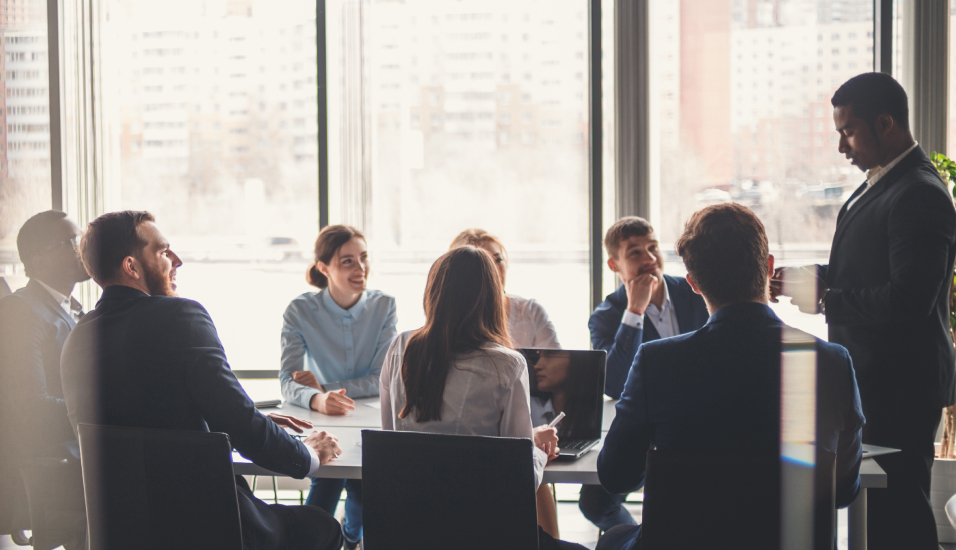 In the first two parts of this series about how leaders can improve their ability to cope with and bounce back from negative or stressful situations, we offered five of the seven tips below to consider putting into practice:
Be attached, but not too attached.
Keep learning.
Accept help when it's needed.
Stay in the moment.
Develop both mind and body.
Maintain an attitude of gratitude.
Follow a routine to close each day.
In this last part of the series, our consultants discuss the final two tips, including practical ways to incorporate them into daily activity.
Maintain an attitude of gratitude.
Get in the habit of taking stock of what's good.
The good news about resilience is that, like emotional intelligence, it's a capability that we can strengthen. One proactive strategy I recommend is cultivating a gratitude practice. Developing a habit of regularly and mindfully taking stock of what's going well in your life and what you're grateful for helps fortify your emotional shock absorbers so you can better respond to and learn from the setbacks and challenges you'll inevitably encounter. A second strategy I try to follow when I'm in the midst of a difficult situation—especially when I have limited control over the outcome—is to shift my perspective. I imagine how I'll feel about the current situation in a week, then a month, and finally a year. I invariably gain a better perspective and can deal more constructively and resiliently with today's issue. I'm using this exercise right now as I sit in a hot airport in Havana, Cuba, with three hungry, bored kids awaiting a significantly delayed flight home that'll likely derail our New Year's Eve plans. Although I'm frustrated at the moment—and will probably still be a little disappointed next week about having missed a festive night out—I also know it'll be a minor blip on my radar a month from now, and I'll have a funny "lousy New Year's Eve" story to tell in a year.
Spread your good words.
Gene Morrissy
I am all about "two for ones" (aka twofers). When I see or experience someone doing something well, I like to tell them and their boss about it. We all get enough complaints as we go through life, so it's nice to hear something positive when it's warranted. Happily, I never run out of subject matter. I have seen airline gate agents and flight attendants, restaurant servers, administrative assistants, and colleagues all do terrific things. Letting them and their bosses know is a positive charge for me. It fuels my resilience. Plus, the object of my good words also gets a shot of resilience out of it! A twofer, for sure. I have heard back with appreciation from chief executive officers, managers, and supervisors when I have shared a great story about one of their employees. I might add that it doesn't hurt to do it with members of your family!
Follow a routine to close each day.
Consciously end the day and prepare for the next.
Taking opportunities to step back from our busy lives helps cultivate resilience. Embedding a close-of-day routine is a golden version of this. Rest and recovery are critical to ensure we recharge fully so that we have the energy to consistently inject quality in everything we do. The purpose is to fully switch off and detach from work and other life pressures by consciously closing the day. Do this by first recognizing any achievements—noticing along the way the things for which you are grateful. Then, take time to plan for the next day. This will also help you step back from being drawn into just doing what's in front of you and shift to making time to progress on key goals and key tasks that need completion in the near term. It's best to do this as a sequence of planned time slots in your calendar instead of just a to-do list so that you can allocate realistic amounts of time to get through tasks. Once you've completed your close-of-day routine, turn off all laptops, iPads, and phones; stick them on their chargers somewhere out of sight; and leave them there until the next morning.
Make the last thoughts of the day positive ones.
A nice way to close out the day as your head hits the pillow is to reflect on three positive things that you accomplished over the course of the day. We often get caught up in reviewing or ruminating over things that didn't go well, which can lead to constructive changes but is seldom edifying or energizing. Identifying three things you feel good about accomplishing sends you to sleep in a good frame of mind for a night of rejuvenating, sound sleep and pleasant dreams.
Resilience is a very important part of every leader's skillset. We invite you to consider the tips our consultants have offered in the context of your own life and hope that some, if not all, make a positive difference in your ability to cope with stress.
Seven Tips for Cultivating Resilience: Part One