Leadership Transitions in a Virtual World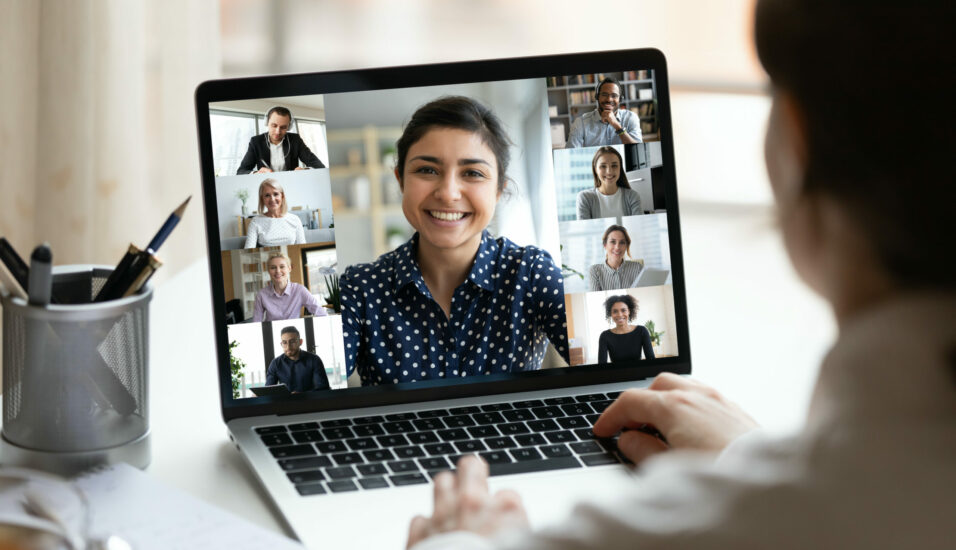 As companies continue to navigate the evolving challenges associated with the COVID-19 pandemic, we have seen our clients shift from crisis mode to planning for a new normal and what the journey ahead might look like. Although this is causing some companies to delay executing succession plans that had been in place in an attempt to provide stability and continuity in what is already a time of constant change, others are choosing to capitalize on this change and accelerate plans by hiring or promoting new leaders who bring different skillsets for addressing the challenges ahead. Regardless of whether a promotion or hiring decision had been made prior to or during the time of social distancing, newly hired executives are stepping into new—ofttimes larger—leadership roles under unfamiliar circumstances. They are immediately being challenged to evolve beyond the skills that got them the role to begin with as they integrate into a new environment or lead new teams without the luxury of face-to-face interactions.
Over the years, our research on newly selected leaders has informed the five critical success factors to which we draw their attention. Although the environments in which leaders are operating and the tools necessary to create these outcomes have shifted, the importance of pursuing these five goals still holds true today. We suggest the following tactics for newly selected or promoted leaders facing the tough challenge of establishing credibility in these unprecedented circumstances.
Role clarity. The current environment of constantly shifting market dynamics and priorities is creating challenges for even the most tenured of leaders in today's companies. While they have experience and historical context on their side, new leaders are facing similar situations without the same foundation to build on. With this in mind, it is more critical than ever for HR business partners and managers to provide clear expectations around what success looks like for new leaders early in their roles. Creating one or two key areas of focus will provide direction while also alleviating anxiety related to whether or not a new leader is meeting expectations.
Relationships. Although finding time for additional meetings or conversations has always been a struggle for senior leaders, many are finding the demands of their current virtual environments even more challenging. What was once a five-minute recap with key stakeholders in the hallway after a meeting is now another call and another block of time on an already full calendar. To allow new leaders the time they need to spend talking with and getting to know their most critical stakeholders, it is still important that these discussions are prioritized, but companies should also consider other ways to accelerate this aspect of integration. Joining small group conversations with key stakeholders, even outside of the new leader's area of responsibility, can help them get into the flow of discussions early and often.
Culture. Over the course of their careers, many senior leaders become expert at reading the room and leveraging their interpersonal skills to adjust their approach to be successful in different environments. Learning "how things are done around here" is a necessary precursor to building good relationships and making effective decisions. The temporary shift from in-person to virtual meetings and interactions creates new challenges, though, as picking up on social cues is much more difficult via phone and video. To overcome this, organizations should consider being more explicit about their culture when onboarding new leaders. Taking the time to explain the norms and values and how work gets done can provide these leaders with a framework to better interpret what they are seeing and learning in their early days on the job. This has the added benefit of carving out space for the team to ask themselves whether their cultural norms and underpinnings are having the desired effect during current conditions. A robust discussion of "What are our norms, and are they helping or hindering us right now?" can be as valuable to the team as it is to the team's newest member.
Early wins. The ability to achieve early wins is critical for both helping new leaders build credibility across the organization and for building confidence that they are contributing to important organizational outcomes. With fewer immediate inputs available for identifying areas where they can contribute, leaders are also facing challenges in identifying ways to build momentum early in their roles. This is another area where managers can help by creating opportunities to leverage the strengths they see in new leaders (many of which are the reasons they were hired in the first place) to contribute to meaningful outcomes. Leading initiatives or playing critical roles on important projects can accelerate the development of both credibility and confidence in new leaders.
Accelerated learning. When new to roles or organizations, executive learning takes on a variety of forms. Although there are sometimes technical skills that can be learned, leaders are often hired or promoted based on these, and the real learning occurs within the context of their new position. As is the case in our other areas of focus, the opportunity to learn through interactions and experiences has been decreased by the current pandemic. To overcome this, organizations should consider new ways to facilitate this same learning. Providing access to important documents and explicitly creating support systems made up of key stakeholders who can both monitor and contribute to the progress of necessary learning are a couple of ways to ensure this is achieved.