The 21st-Century Challenges Leaders Face (Part 1)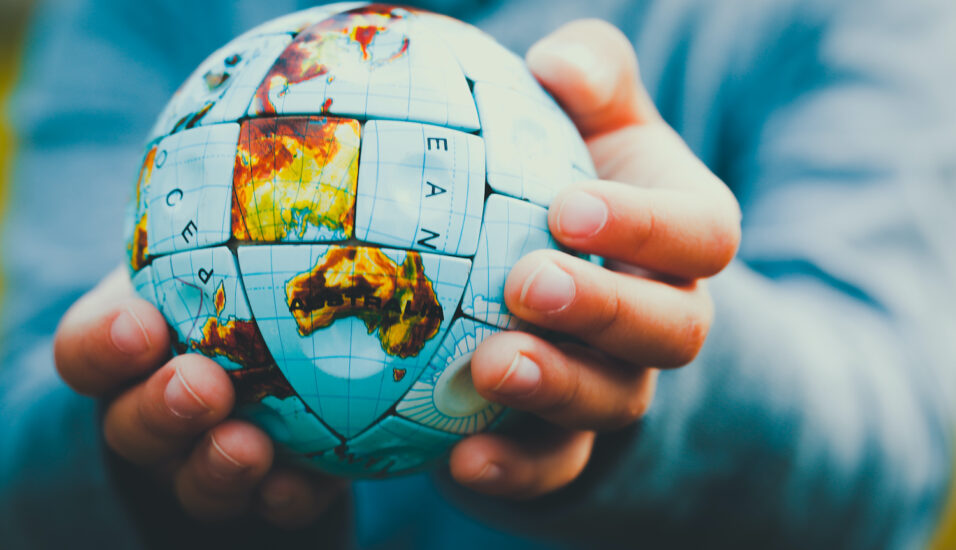 "We shape leaders, and leaders shape the world. At RHR, we believe leadership is a noble endeavor. Done well, it is a force for good in the world. We exist to unlock the potential in all leaders."
This is our mission statement as a company, and it's a motivational and inspirational one for me personally. However, as I reflect on current world events and the range of challenges we face, the evidence seems to suggest we still have a long way to go to achieve our vision: a world where well-led companies generate a positive, lasting impact on employees, shareholders, and communities. Of course, leaders of companies are not solely responsible for the current state of world affairs, but they are significant constituents and may use their positions to show the way and develop a benchmark for leaders in other walks of life. In fact, as I hope to convey later, in some ways leaders of companies may be less constrained than they may at first think to rescope their roles and ways of operating to become the leading forces for good. There are strong signals that the nature and composition of stakeholders and their expectations are shifting, and this creates a strong demand for change. These are challenging times (perhaps now more than ever), and in light of this we should be researching and crafting a new The Winning Formula® profile for leadership in the 21st century.
A Changing, Shifting World
The essential question I want to pose is: What kind of leaders can successfully address 21st century challenges? My intention in writing this blog series is to provoke and motivate all leaders in all walks of life to consider their roles in 1) catalyzing productive discussion and debate, 2) deriving clearer, more valuable insight, and 3) encouraging and motivating appropriate action. However, before we lean into that question, I thought it useful to first step back and consider the changing context of our shifting world today.
A Perfect Storm – Accelerating The Future To Now 
2020 events, including notably the COVID-19 pandemic and the tragic death of George Floyd, have brought into sharp focus the need for change. How do we collectively overcome global threats such as this pandemic, which in this case is a serious threat to human life? And how do we eradicate racism? It's not as if before now there weren't many easily identifiable areas for improvement. However, increased social unrest, the real prospect of a prolonged and severe economic downturn with the hardships it will cause, and the continued, tragic deaths caused by the pandemic, have all conspired to create a perfect storm. This moment in time has the potential to be pivotal. During 2020 in business, we saw winners and losers. We saw how those who could pivot and adapt quickly or by virtue of their business model or chosen sector could thrive, while those less well-placed unfortunately did not or are unlikely to survive. In 2021, more of us appear to be waking up to the real need for change and the opportunity this represents. This awakening calls for us all to raise our consciousness and our game both as leaders and as citizens of the world. The global challenges facing humankind have been headline news for some time. The ability of governments and institutions to address local and national concerns and at the same time come together effectively to address global issues has legitimately come to be critically questioned. New, more effectively adapted forms of leadership and collaboration are needed.
The Issues Leaders Face
The list of global issues that need effective international cooperation of governments, institutions, and leaders across all industry sectors has been growing and is becoming more pressing. The challenges are many and look daunting. But the prize for us all if we lean into these challenges positively—as opportunities—is not only to reduce pain and suffering but also to shape and create a world and a society of which we can be proud, and that to me is priceless.
As leaders, we must more effectively lead and engage our communities to develop effective strategies and tactics to address critical issues proactively. Being passive is not an option—the survival of mankind and the planet on which we live is at stake. We must address these issues as a matter of urgency:
Dismantling all forms of discrimination
Determining the value and assessing the real impact of globalization and what should come next
Bringing an end to military and terrorist conflict
The future of consumerism
The effectiveness of both autocratic and democratic systems of government and how they should evolve
The reduction of carbon emissions and general pollution; ceasing the destruction of ecosystems; and developing more sustainable farming, food production, water, energy, and waste management systems.
How to prepare for significant changes in the demographics of the world's population
The fairness, stability, and effectiveness of our financial systems and the eradication of poverty and starvation
The provision of accessible healthcare for all
Education that is fit for purpose and helps prepare future generations
All of us can be a part of the solution, whether as leaders of large-scale organizations or smaller businesses and as citizens. We all have a part to play.
The UN presents and groups its thinking into 17 distinct, global challenges—the first 16 align with the list above. However, perhaps the most telling in terms of successfully addressing those challenges is the last on the list: Partnerships. I interpret this as a strong signal that a new age of multilateral, multidisciplinary collaboration is being called for.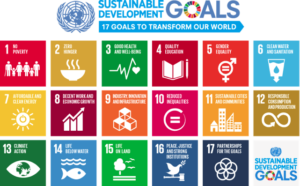 Causes For Optimism
There are, though, causes for optimism as humans are inherently ingenious, creative, and innovative. We can and should draw confidence from recognizing some impressive measures of progress already made. For example, according to the UN, there has been progress on the world's poverty reduction target, one of its sustainable development goals (SDG). Research teams from the World Bank, ODI, the IHME, and Brookings, jointly with the World Data Lab, made independent projections for what we can expect for global poverty during the SDG era. While the projections differ in methodology and underlying assumptions, it's striking how much they align to their projections for what to expect in the coming decade if the world stays on current trajectories. All expect some positive development—the number of people in extreme poverty is expected to continue to decline—but all also agree there is no room for complacency as the world is not on track to end extreme poverty by 2030. Measurement of progress is still problematic and challenging, but progress is being made on both sourcing more accurate data and determining the metrics that really matter.
Another example to encourage our optimism has been the recent outstanding and effective collaboration at a global level of scientists in developing, at an extraordinary pace, a range of vaccines that gives us a real opportunity to immunize the world against COVID-19. There are definitely some learnings here on how effectively we can collaborate when we unite in the service of a great cause. We have a variety of vaccines and a science community collaborating to stay ahead of the virus as it mutates and new variants emerge. However, global distribution and ensuring timely and affordable access to the vaccine in developing countries highlights that there are still many structural, political, economic, and social inequalities and barriers to equality. There are causes for optimism too—science, technology, and our ability to unlock potential through human ingenuity, creativity, and innovation.
For business leaders, there is growing recognition that besides the global challenges captured by the UN's sustainable development goals, there are even more underlying and fast-emerging trends to which CEOs, particularly of global organizations, must start to pay attention. However, making useful meaning of the potential impact of these trends requires new approaches to information gathering and analysis. In his provocative book 2030: How Today's Biggest Trends Will Collide and Reshape the Future of Everything, Mauro Guillén, professor at the Wharton School of the University of Pennsylvania and former director of the Lauder Institute of Management & International Studies, identifies a range of demographic, economic, and technology shifts he encourages us to consider. He suggests the dynamic interplay between a range of forces will converge and dramatically change the landscape in which businesses operate. Leaders, he suggests, will need to adopt less linear and compartmentalized approaches to determining their strategies, and they will need to embrace more lateral thinking and be prepared to integrate unconventional points of view to both understand the potential impacts on their businesses and be better placed to respond to them. New sustainable, regenerative, and adaptive business models will be needed to ensure these organizations can meet the changing expectations and needs of their consumers and wider stakeholder communities. We can see this in the movement toward organizations being held to account and having to make public not only their intentions on the environmental, social, and governance agendas but also their progress and to be subject to scrutiny.
In the commercial world, the exclusive pursuit of growth and profitability alone will not suffice. Even before COVID-19, there was a growing sense that shareholder value should not be the only measure of corporate value. In August 2019, more than 181 U.S. CEOs signed a statement committing themselves to other priorities, for example, investing in employees, supporting communities, and dealing ethically with suppliers. The idea of the triple bottom line—profit, people, and planet—has become mainstream as has socially responsible investment funds. As we emerge from the crisis, the next generations of consumers will, no doubt, be more vigilant than before in selecting brands that live up to this new set of challenging values. What your brand stands for and whether it passes the consumer tests will matter more than ever before.
Judy Samuelson, in her new book, The Six New Rules of Business: Creating Real Value in a Changing World, also explores how societal shifts in recent decades have upended the traditional rules of business, calling into question the business's purpose and its role in society and offering new rules for how to make businesses successful in their new social contexts. Of primary relevance to us all is the point she makes about the health of the systems on which businesses depend now becoming a central and strategic responsibility and a duty of care for the leaders. Corporate social responsibility (CSR) and environmental, social, and corporate governance (ESG) can no longer be adjuncts to the business agenda, they need to be central and integrated into the core. Capital, she suggests, is no longer a scarce resource, but talent, skilled labor, innovation, and creativity are. Samuelson argues that intangibles, such as trust and reputation—not cash and hard assets—drive value (up to 80–85%).
Essentially, the conclusion is that the world is changing fast. In some cases, the global issues and challenges are very clear—we know what we need to achieve, and we still have work to do on how to collectively get there. Despite some laudable efforts and progress, we are not getting there fast enough. In other cases, unless we shift our mindset and perspectives, we may not put ourselves in a position to see what is coming and be prepared to adapt and respond.
In my next blog, I will discuss questions leaders may now additionally need to answer to establish a clearer, more compelling vision of the future to help us galvanize.