Corporate Secretary Forum – Summer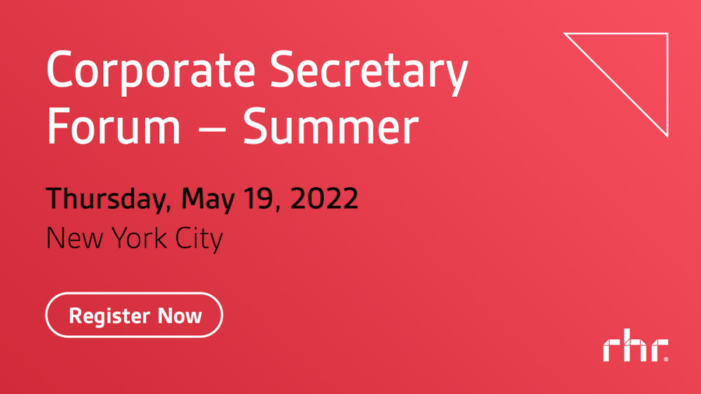 RHR's Head of Board & CEO Services, Deb Rubin, will be speaking at the Corporate Secretary Forum May 19th in New York on the topic of conducting effective board evaluations. In the session she's going to cover recent trends in board evaluations and share best practices on adopting an evaluation strategy tailored to your business needs.
– Understanding and responding to the emerging challenges regarding board dynamics and leadership
– Ensuring relevant opportunities, issues and feedback are communicated and acted upon
– Assessing the value of skills matrices for determining your board's expertise
Register here using RHR's discount code (RHR20) for 20% off your booking.