RHR DI&B Honored with a Stevie Award – Part One of a Three-Part Series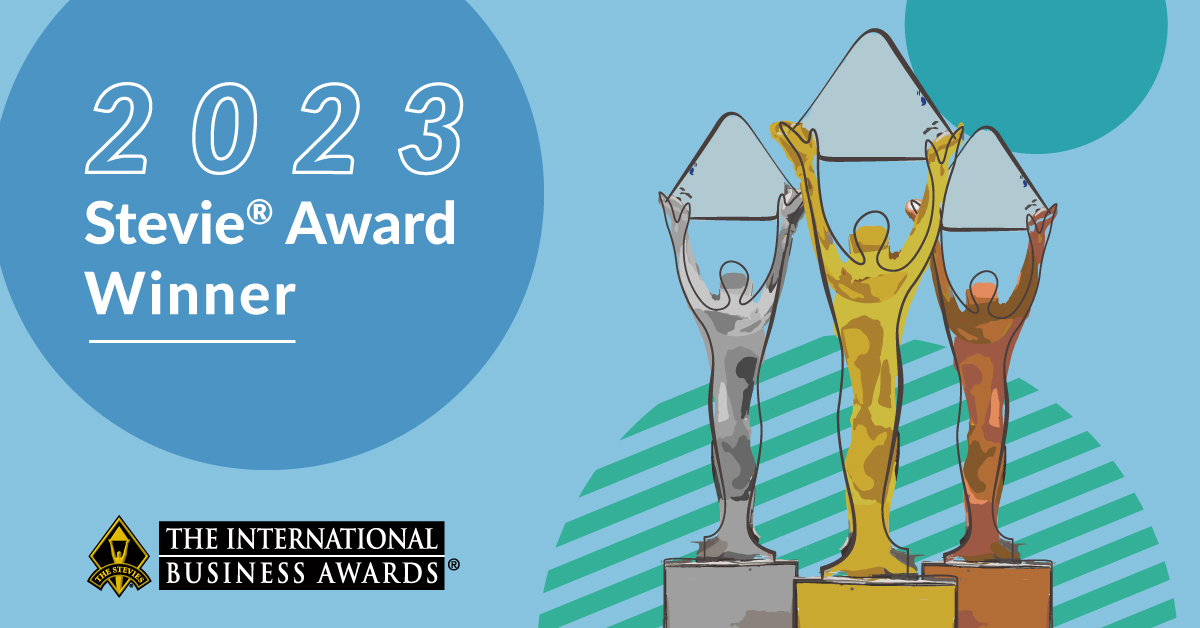 We're delighted that RHR International won the Bronze Stevie® award for Achievement in Diversity & Inclusion at the 20th Annual International Business Awards®. The International Business Awards® spotlight exceptional achievements globally. Amid many entries from 61 nations, we're proud to stand out among our diverse and accomplished peers and extend our thanks to the renowned International Business Awards® for this recognition.
Here are some of the key steps we took with our Diversity, Inclusion, and Belonging (DI&B) program. We invite you to adopt them or reach out and ask us questions!
Gaining self-knowledge
In 2021, RHR implemented a firm-wide DI&B engagement survey that included interviews and focus groups to gain knowledge about our employee experiences. The survey focused on organizational safety, trust, microaggressions, access to development and opportunities, and perceptions of equity. We received an above-average score for promoting a sense of belonging and an above-average score for demonstrating respect and advancing dignity for others.
But we had work to do. We saw opportunities to increase psychological safety and to continue to build trust among more cohesive teams. We were fully transparent about sharing survey insights and data and engaged leadership to ensure employees had a supportive place to discuss the results. The company hired an independent third party to bring an unbiased perspective, provide additional development, and challenge leaders to lead around and advocate for DI&B. This program is now in its second year with a second cohort of leaders and continues to spread throughout the organization.
Diversifying our company
RHR has also achieved impressive progress in diversifying our leadership. The company increased the percentage of women in leadership positions from eight percent in 2016 to 38 percent in 2023, including the president of the organization and chief commercial officer. Similarly, the percentage of people of color in leadership positions has risen from zero in 2016 to eleven percent in 2023, including senior partners, managers, and regional leaders. RHR looks for and hires people with diverse experiences and backgrounds, dedicating itself to high-touch onboarding and mentorship processes to help employees be successful.
Today: RHR has hired eight BIPOC employees, four in client-facing roles
March 2024: 12 new BIPOC hires, six in client-facing roles
Continuing to implement changes
In addition to understanding the employee experience and the role leadership plays, RHR provides broad-based educational experiences, self-care programs and resources, and maintains an open-door policy. Resource groups are sponsored at the highest level to ensure that employees of diverse backgrounds and women have a voice at the table. RHR continues to evolve our policies and benefits, including the recognition of historically overlooked holidays, increased time off, resources for remote work, and access to wellness tools.
Moving forward with confidence
At RHR, we understand that change begins within our own organization. Diversity and belonging aren't just buzzwords for us; they power our progress and drive our success. Our commitment to diversity and belonging has not only strengthened our internal dynamics but has also reinforced our dedication to shaping positive transformations for our clients. As our president, Jessica Foster, said, "This prestigious award validates the efforts we've put into creating an environment where every voice is heard, and every perspective matters."
After nearly 80 years, RHR International remains a pioneer in leadership development and the premier boutique firm in this field. RHR leverages its insight, values, and depth of experience to work with business partners to build inclusive cultures and to dismantle organizational obstacles that prevent leaders at all levels from maximizing their potential. We welcome your interest and look forward to helping you develop your leadership strategy.