Insights from RHR's CEO Forum on Leading in Today's Climate: Tensions to Balance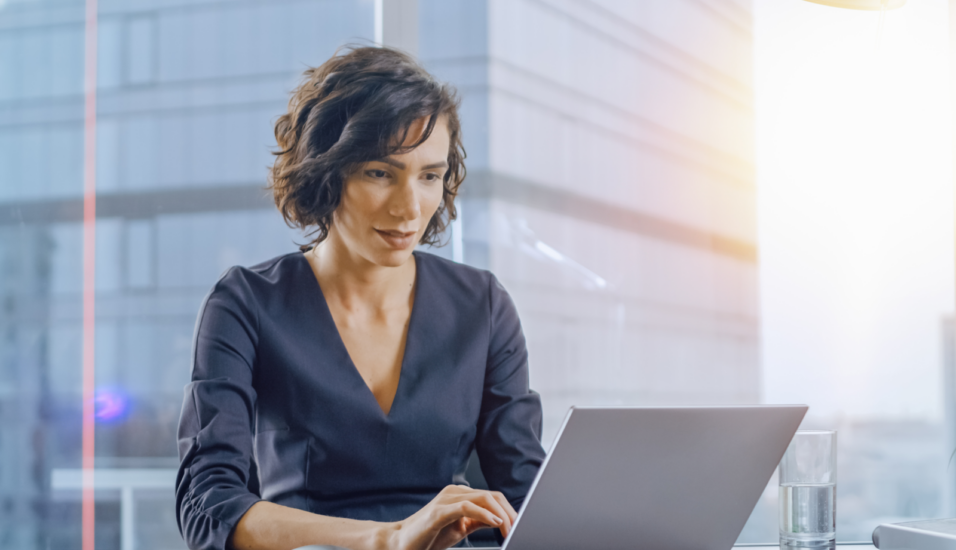 RHR has been leading small-group CEO forums since the beginning of the pandemic. Our participants are primarily CEOs from Fortune 500 companies across a broad range of industries. We have learned much from our clients about how to lead during this turbulent time and have been impressed by the agility of our clients and their teams as most turned around their business performances. But even more so, we have been struck by their thoughtfulness in the face of such adversity. They aspire to have an impact not only on their businesses but also on those powerful forces shaping us all. What follows is our fourth installment of themes that emerged from these intimate sessions.
Since there is no right answer to many of the challenges CEOs face as they navigate these choppy waters, we present the themes as "tensions to balance" more than as prescriptions for success.
TENSION 1: TURNING AROUND THE BUSINESS WHILE SCENARIO PLANNING FOR THE FUTURE
Remarkably, most of our CEO clients have stabilized their business performance. They made hard decisions early in the pandemic cycle and got costs under control while finding creative ways to support critical employees and infrastructure. They continue to scenario plan for the future, with uncertain lines of sight into anything more than six months out. Most continue to look for ways to shift their business models as they anticipate some long-lasting structural changes on the demand side for their products and services. Two thirds of these CEOs were perplexed by their stock performance, even though they performed well in this quarter and showed promising signs for growth in the medium term, demonstrating the considerable amount of ambiguity from investors and analysts in predicting the future.
TENSION 2: TAKING CARE OF THEIR EMPLOYEES AND CULTURE WHILE RE-ENVISIONING "BACK TO WORK"
Caring for employees was top of mind for CEOs this quarter. Some worried out loud about the mental health of their workforce. From frontline workers to those working from home, the stress and strain of the pandemic has brought increased wear and tear and instability to their employees. These CEOs and their teams were finding creative ways to engage and sustain their employees, from short-term incentives to benefits targeted to mental health support.
All CEOs shared ways in which they and their teams were engaging with employees and monitoring their engagement. Several noted surprise at how the CEO demonstrating humility, curiosity, and authenticity  seemed to move the needle most on engagement. One of our clients commented that he spends much of his time as "chief communications officer," noting that EQ is far more important than IQ right now. These behaviors, backed by real action from CEOs around diversity, inclusion, and belonging and flexible back-to-work options, had the most impact on engagement scores. On both the D,I&B front and back-to-work, CEOs discussed tactical plans from whether or not to publicly share D,I&B commitments stemming from George Floyd and the BLM movement to mandating vaccines for employees upon their return to the office. Most are publicly sharing D,I&B metrics (even given the risks of underperforming) and are not mandating vaccines as a prerequisite to return to the office (although several are finding ways to incent vaccinations).
In the end, CEOs agree that there is no going back to the way things were and that some blend of in-person and virtual work will be here to stay.
TENSION 3: LEADING THE BUSINESS WHILE HAVING A GREATER IMPACT 
As dealing with the pandemic itself has become the new normal for CEOs, they are lifting their heads up and thinking about how to address the powerful forces shaping business and society. CEOs who have strong leadership teams are delegating more of the day-to-day running of the business as they deal with the first and second tensions discussed above.
There is growing momentum from CEOs and business leaders to simultaneously rise above tribalism or the crisis of the moment and begin to lead from the front on issues of racism, climate impact and sustainable business, the impact of converging technologies on employment, and new economic and business models. As the recent Edelman Trust Survey highlighted, CEOs are now one of the most trusted leadership categories globally given their focus on facts and science and the growing momentum toward bringing ESG to life in their organizations. Our CEO clients saw the greatest challenge to having greater impact on these issues as their own lack of collective action—and realized that if they did not find a way to lead, the void would be filled by the blunt instrument of increased regulation.
Boardroom and C-suite executives face a truly unique landscape of challenges and requirements, especially at a time like this. At RHR, we partner to support and enhance board and CEO performance during times of smooth sailing and turbulence. We challenge the assumptions, beliefs, and behaviors that constrain performance, but we do so in a way that our clients can hear—with empathy as well as candor.
With more than 75 years of experience, we offer world-class coaching for CEO succession and transition, CEO performance management, and board development. Reach out to us today to discover how we can empower the vital people at the very top of your organization.