Leadership Teams in a Time of Disruption: A New Level of Play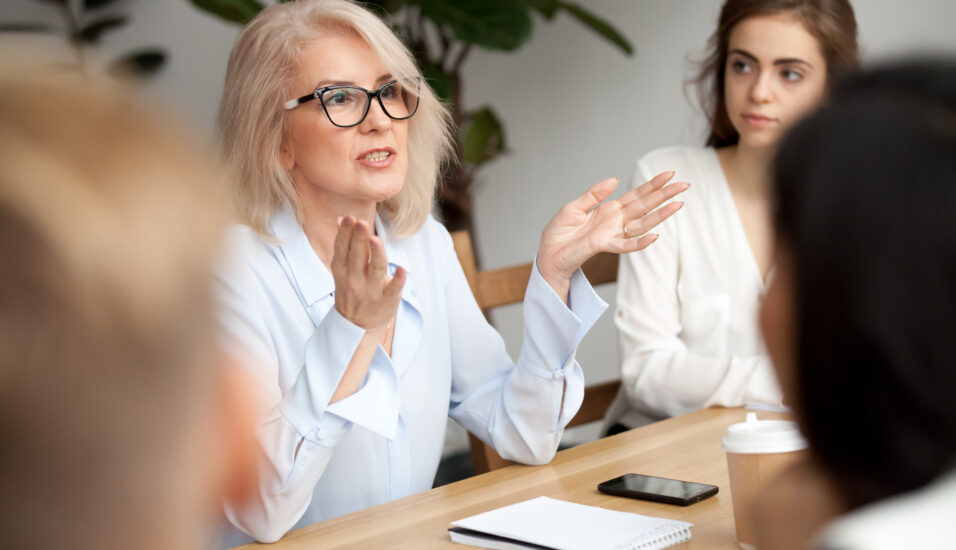 In the United States, we are in the midst of championship softball at the collegiate and high-school levels. The teams still in the running face increasing competition and expectations with each win, and continuing to progress requires impeccable teamwork that maximizes each opportunity while minimizing risks. And, as my daughter reluctantly pointed out to me (as she does not like my metaphors and is chagrined to realize she is also drawn to them), it is a great metaphor for the increasing onslaught of challenges leadership teams are currently navigating in their businesses.
Rapidly changing business landscapes are creating pressure on companies striving to grow their top and bottom lines while reinventing or significantly evolving their businesses. For the leadership team of a company or major business unit, it seems that success (and perhaps survival) demands that they do it all. Continuing with our metaphor, it is not enough to make the out—they have to consistently go for the double play. This requires a disciplined pursuit of more nuanced opportunities for improvement.
Establish a tighter approach to strategy.
While virtually all companies and business units create a long-term plan, the quality varies in terms of how clearly defined, compelling, and feasible the strategy is and how well it creates focus, alignment, and energy among the leadership group. Now more than ever, companies need top-notch and experienced strategic capabilities to rely upon, and teams that have it readily acknowledge this as a core strength. At this level of play, being good in this area is not enough.
Don't stop at the 50,000-foot level.
Ensure that the strategic discussion becomes sufficiently granular and realistic to drive tough choices that match actions and initiatives to available resources or highlight expertise that may be missing to evaluate potential options. Acquisitions require capital and the right talent to integrate and run well; major upgrades in technology can create distractions and risk while not necessarily following intended timetables; and increasing organic growth may require significant process changes to build and leverage the innovation pipeline.
Create, foster, and reward an enterprise mindset.
At this level of competition and disruption, the path to the win is at the overall team or company level. Investing sufficiently in the opportunities likely to yield the greatest impact requires reducing resources in other areas, limiting success for a single leader and his or her group. At times the optimal result for a given at bat is to advance the other runners, not necessarily for the batter to get on base. This requires a mature and flexible mindset on the part of team members and a compensation system that rewards versus punishes the desired behaviors.
Align stakeholders.
Threading the needle in terms of major upgrades in technology or other capabilities, potential acquisitions, efficiency plays, and tackling key customer contract negotiations while growing the business is a risky endeavor. Ensuring that the board is aligned (or the board and C-suite for teams of business units) regarding the intended path, inherent risks, and required investment will be important to avoid distractions and ensure that support is there when needed. This takes more time and attention than one might think. One might assume that a field that drains well, is safe for the players, and comes with umpires who know and enforce the rules of the game would be a given for any softball competition, but that is not always the case.
Calibrate and adjust.
Even if the strategic plan is well vetted and links to the short-term operational plan, the game is not likely to unfold as expected. Difficult choices will need to be made along the way to ensure the organization is stretched, but not to the breaking point. More and more, leadership teams are faced with three options when an organization is hitting a limit to its ability to deliver on all strategic fronts: 1) proactively decide what will be stopped, diminished, or delayed; 2) let the choices unfold organically within the organization regarding what is not done or not done well; or 3) increase resources (internal or external) to do all that was planned on the same timeline. Signs that difficult choices may not be happening sufficiently at the leadership level include significant execution issues related to the core business or acquisitions, anemic innovation, widespread or consistently heated conflicts lower in the organization, and loss of key talent.
These are challenging and exciting times for business and for competitive softball teams. Adjusting to the new level of play is hard, but teams on both fronts are demonstrating what is possible.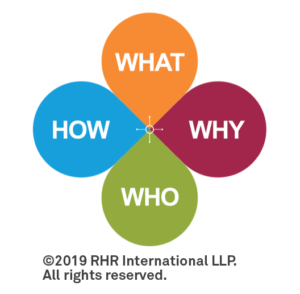 Determining which direction to take your company in is one thing; knowing how to get there is another. To learn how RHR can help your senior teams establish a clear direction and align behavior around it while enhancing your team's ability to work together to achieve their organizational goals and create impact on the bottom line, contact Orla Leonard, Practice Leader, Senior Team Effectiveness.