Leadership Tips for Successfully Transitioning from Big Corporate Environments to Smaller Private Equity owned Portfolio Companies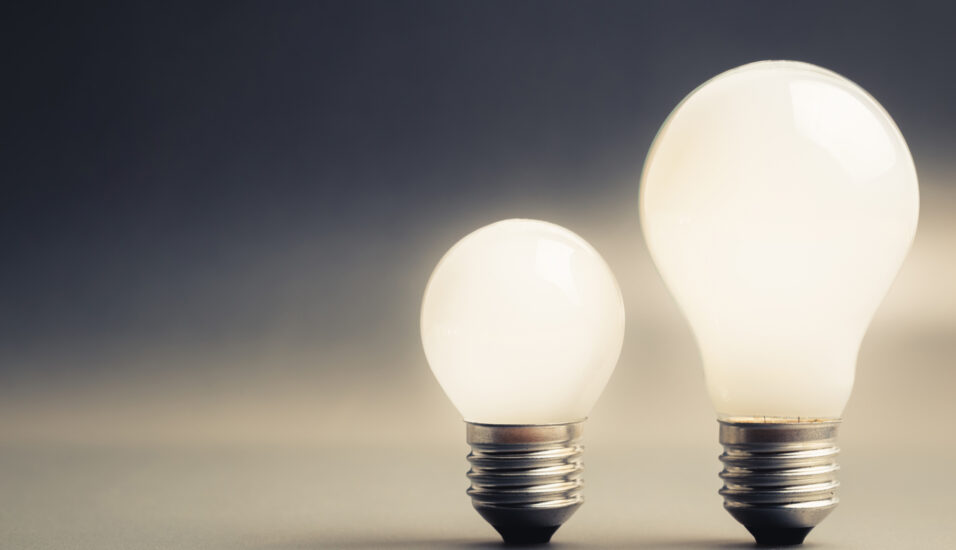 The last decade has been good for private equity (PE). Since 2013, PE funds have invested more than $400 billion annually in tens of thousands of American companies, and in 2019, the global PE industry's asset value grew to nearly $4 trillion. Executives who have made their names in listed companies and other traditional corporate environments are seeing this growth and looking at PE for new career opportunities.
Although there is definitely an appeal to running an organization that is privately owned, unencumbered by quarterly pressures from institutional investors and distanced from big-business bureaucracy, there are also drawbacks, and many leaders who have thrived in the past fail when they take over PE-backed firms. A lot of leadership development focuses on a leader's ability to scale up and grow, but what is the secret to success when going from big to small? Here are some tips from those who have successfully made this transition:
Understand your role. As a leader, you are used to being, well, a leader. To state the obvious, successful leaders are good guides. You'll still have to do this in a PE environment, but you need to learn how to manage in a different way. You're moving from a traditional leadership role into more of a player-coach role. This means you have to be engaged, involved, and willing to roll up your sleeves to get much closer to the business. It is critical to balance thinking ahead and setting the plays with understanding the ones you need to run. Part of this means making sure that you are in lockstep with your PE board—check in frequently and make sure that you understand how to manage up as well as down.
This also means that there are limitations to moving as fast as you would like. Identify the most critical places where speed is needed and pace yourself. Avoid overloading a system that is not wired or ready to change as quickly as would be ideal. Successful leaders at portfolio companies know what detail to get into, when, how quickly to act, and when to elevate.
Expect process limitations. Often the hardest transition that leaders have when moving from big to small is adjusting to the scale. You are probably used to being surrounded by incredibly smart, senior people and having a lot of data to help you make decisions. A lot of these resources may be lacking in PE. People may need more guidance and hand-holding than you are used to. Be an active coach and be generous with feedback. In addition, you will need to figure out what data and processes you need to really run a streamlined business; allocate your resources to support those. Be flexible and understand what is good enough for right now. Trust your gut. You may need to be more comfortable with ambiguity than you are used to.
Gary Cohen, chief executive officer of Qualitor, Inc., says: "You probably need to do a lot yourself because the quantity and quality of resources you used to have [do] not exist in these companies. But you can rent it when really required, using lower-cost advisors and consultants, as you are building your organization and evaluating your resource needs."
Prioritize, prioritize, and prioritize again. In a typical corporate setting, a leader is used to running a lot of different plays at the same time. In PE, you're going to be focused on fewer goals, with a much shorter timeline. The stakes are higher—you need to continue to generate cash while continuing to grow and adapt. Because your role requires you to be more hands-on, you may find yourself being pulled in many different directions. You have to quickly figure out what is the best and highest use of your time and then ensure that your entire organization knows its objectives and also prioritizes accordingly.
"Our team sets our annual priorities together," Cohen adds. "As a senior team we review, align, and check in each quarter. I then summarize and provide to the private equity firm so they are clear on what my objectives are. We then have monthly operations reviews for each of our businesses units, and I have a weekly staff call with my direct reports to ensure that we are on track with prioritization."
Have a skilled bench. Talent is an important lever for value creation, and in PE, you need to add value to make money. Look at what the most critical roles are to help scale your organization and start there. Obviously, your chief financial officer is going to be extremely important in helping you perform month to month. Your most significant roles are going to be the ones focused on business performance and revenue generation on both the technical and sales sides of the business. Then, depending on your industry, you'll look at additional roles. If you're in tech, a chief technical officer may be crucial. If you are in manufacturing, a chief operating officer may be more important. As you grow, HR will become even more vital. Identify the value-driving roles in your organization and hire quickly.
Mark Alexander, CEO of Icelandic Provisions, and Doron Grosman, CEO of Global Container Terminals Inc., both agree that getting the right talent in place is critical.
"In PE, you can't afford to have a B- or even a B-minus-level talent in any of the top-two tiers of your organization," Grosman says. "Replace them with dignity and speed. Find the most experienced talent [who] can afford to support your investment strategy."
Alexander adds: "Getting the leadership team right is absolutely critical to ensure quality, the pace of strategy, execution, and creating the right culture. Every position is that much more important in a leaner environment because more is expected of each individual and the impact of each individual is greater."
At the end of the day, remember that your new teams don't have the same breadth of experience as you do. For people who haven't worked at scale or who have lived their lives in one or two small companies, they may not know what good looks like for a large-scale organization. Your job is to be a tutor on scaling—laying the groundwork on why you want to grow, helping people understand how to do it, and supporting them to think and act differently to get there.