Leadership Development Redefined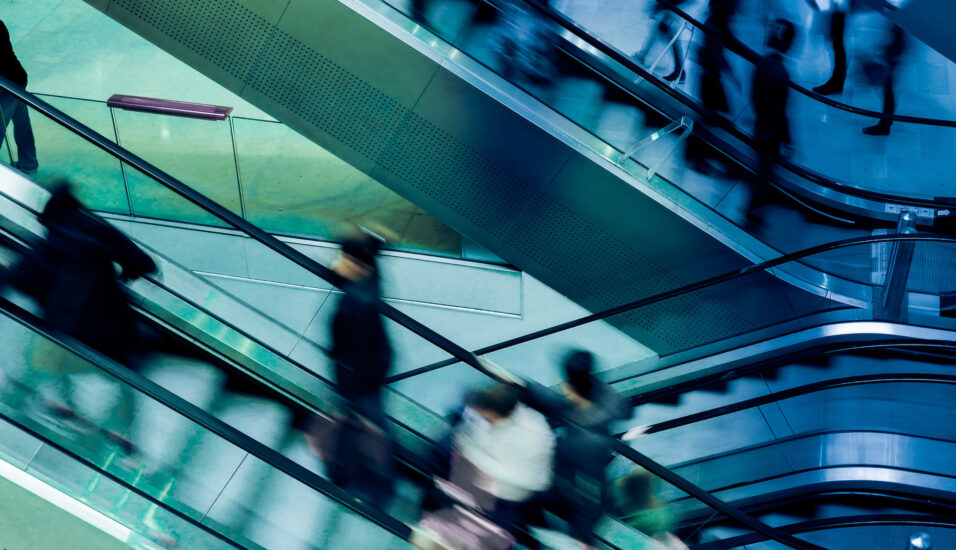 The last two years have been among the most challenging for leaders who have had to navigate through immense upheaval and uncertainty. Leaders are having to maintain motivation and focus in a hybrid work environment while embracing reinvention and restructuring on a mass scale.
With an entirely redefined working world, what defines leadership has shifted.
We've sponsored Corporate Research Forum's "Making a Paradigm Shift Leadership Development" report that highlights not only these shifts but also the expectations going forward.
The report is made up of survey data and interviews with senior talent, HR, leadership, and learning and development professionals who found nine principal shifts in leadership in relation to three key areas:
How leaders set direction—the techniques and strategies employed to drive the business forward, from developing workplace culture to developing accurate foresight.
Building the organization's infrastructure to be adaptive, strategic, and agile.
How leaders relate to others, both within and without their organization—this is especially important as the public increasingly anticipates activism and outspoken moral direction from companies.
But what does this all mean for leadership development?
The Leadership Contradiction
Eighty-one percent of companies have already changed their leadership models to evolve to the modern working environment. Staying stagnant in leadership development is no longer an option if you want to keep up. To do so, you need to understand what it means.
Leadership is inherently collective, requiring a collaborative team to help reach organizational goals, yet leadership development tends to focus on the individual. One key finding suggests a call for leadership development to be undertaken with the team—to improve as a whole.
The report's recurring theme is that leadership requires self-insight. Leaders need to recognize their impact and use it to develop others. They need to reflect on their own beliefs and how that translates in practice. This is more important than ever, and "people-first" leadership is an idea that is rapidly becoming the expectation.
Gaining a Vantage Point
The latest demands placed on leaders are complex, with the ability to sense and respond rapidly to changes in the external environment and handle complexity at the top of the list. If leaders don't have these key skills, they risk being left behind as industries and competitors evolve.
As RHR International Senior Partner David Astorino states, "The role of top leaders has always required high-level information processing, pattern recognition, and making sense of complexity, but now it's on steroids." The "Making a Paradigm Shift in Leadership Development" report puts a spotlight on the skillsets leaders need to adopt and cultivate.
The report features the thoughts and experiences of Shell, EasyJet, Nokia, InterContinental Hotels Group, Schneider Electric, and more and provides a robust understanding of modern leadership and leadership development highlighting nine principal shifts and how to achieve them.
Discover more about these insights here.