The Future of Teams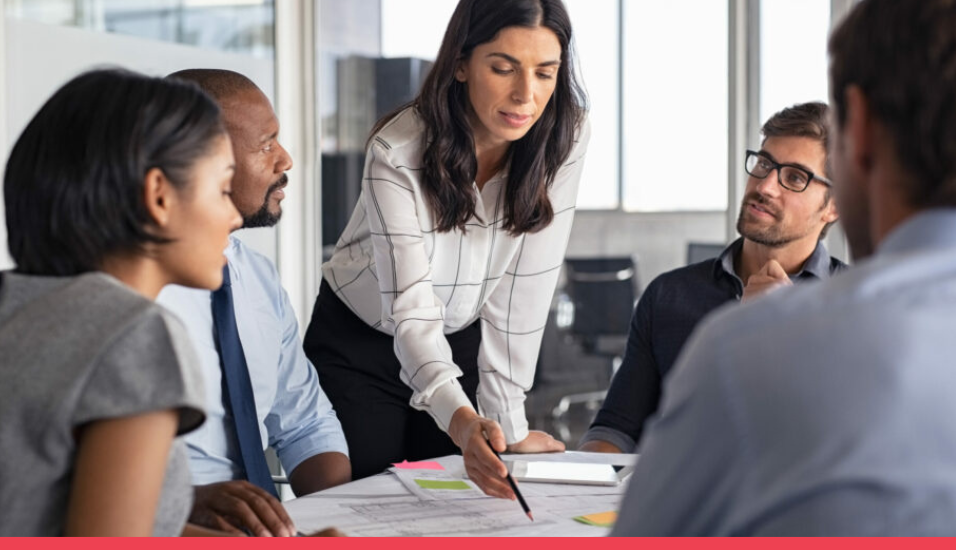 The world is constantly changing and evolving, and it's important to adapt and stay agile in order to navigate the complexities of today's business landscape. 
The pandemic caused a seismic shift in how teams work together; from remote working to greater demands in transparency and trust from senior leadership, these changes were necessary for organizations to adapt during this global upheaval. But as we move forward, some of these changes have remained while others have shifted, and some have even reverted back to where we were prepandemic. The question everyone is asking now—What does the future hold? 
RHR International Senior Partners, Cristina Jimenez and Orla Leonard, alongside Head of Sales David Morgenbesser, took a look into our research to answer that very question in their latest webinar.  
In this article, we highlight four key points raised by our panel around RHR's latest research into the future of high-performing teams, sharing key insights into why those teams who have a clear purpose often create better performing organizations and why high-functioning senior teams are critical for healthy cultures. 
Goals, Dynamics, Processes, and Purpose
RHR's latest research is based on our model of team effectiveness. This relates to our goals, dynamics, process, and purpose—or in other words, the what, the who, the why, and the how. When we use this model to examine teams, we look at the importance of having a shared agenda. Often, what we find is a disconnect between what teams collaborate on versus what individuals do in their own roles. One of the first and greatest hurdles for leaders to tackle is instilling a shared purpose to prevent siloing within the organization. In addition, a balance is needed to prevent decisions made by committee that, although democratic in approach, can often slow productivity and negatively affect quality. 
In our experience, the best way to achieve this model is to use metrics. Having feedback data is crucial to answering how a team is making decisions, what they are prioritizing, and how effective are they. Using assessments is also critical to understanding the individuals who make up the team. Having data that looks at aspects, such as extroversion and introversion, allows the interpersonal dynamics of a team to be optimized, issues to be predicted, and increased transparency between employees.  
The Unseen Executive
Most people in an organization do not have direct access to the executive team, and from a functional standpoint, their working experience and culture are defined almost entirely by their immediate surroundings. Top-tier leadership teams may be of excellent quality, but their inherent hierarchal remoteness makes interaction with the wider organization difficult. Therefore, middle managers are critical in connecting teams to their leadership. Through this, cultural changes and unifying goals can be enacted at every level, but only if there are effective roles that bridge the gaps between levels, from entry right through to senior. 
While this is a common issue with large-scale businesses, simply because of how traditional top-down structures operate, having an executive team who is transparent about this can make all the difference. Having leaders who understand that everyone is working on their own progress—both on an individual level and as a wider team—is key to connecting with the vast organization. It's not about getting it right on the first try, but instead, demonstrating a willingness to work toward the same goal(s) and build the same culture, no matter your role. When senior leadership implements a cultural change, they need to show others that it will apply from the top down; first, applying the change to their behaviors then communicating this throughout the business via middle management. 
When do teams perform better?
The goal of our research is to identify measurable data points that improve the teams. We found that teams with a clear purpose, healthy culture, and a demonstrable set of values perform much better than those without. New product development and innovation are linked to how happy and engaged employees are, meaning that those scoring higher in engagement levels are more likely to play a role within creative innovation. This may seem obvious, but much of the industry views purpose and profit as mutually exclusive, and often encourage a focus on either one or the other. This is because when leaders make decisions, especially ones influenced by investors and other stakeholders, building culture often takes a back seat to the bottom line. However, when improvement to performance and output is measured, it is actually found to directly influence profit. 
Power in leaders often falls into two distinct groups—"Power over" and "Power with." "Power over" is a direct command by a leader to a subordinate and is historically typical of organizational hierarchy. However, "Power with" is working jointly together and building bridges between teams for more collaborative decision-making. Our research shows that "Power with" not only draws on a wider range of skills than does individual leadership but also builds trust through transparency and increases productivity by instilling a shared purpose.
The future is certain
While the working world shifts and settles after recent upheavals, what remains constant is our people. It's our people who make up the teams that drive, navigate, and support the business through these turbulent times. While remote working may end or new benefits may relapse, our people remain the stable force that is more effective at pivoting because of unseen consequences, producing higher-quality work, and delivering greater revenue when they are linked to a shared purpose they can see all the way to the top. 
Find out more insights from the webinar and gain a better understanding of the future of teams by watching the recording On-Demand here.