Creating a Gold Standard Team, the Right Way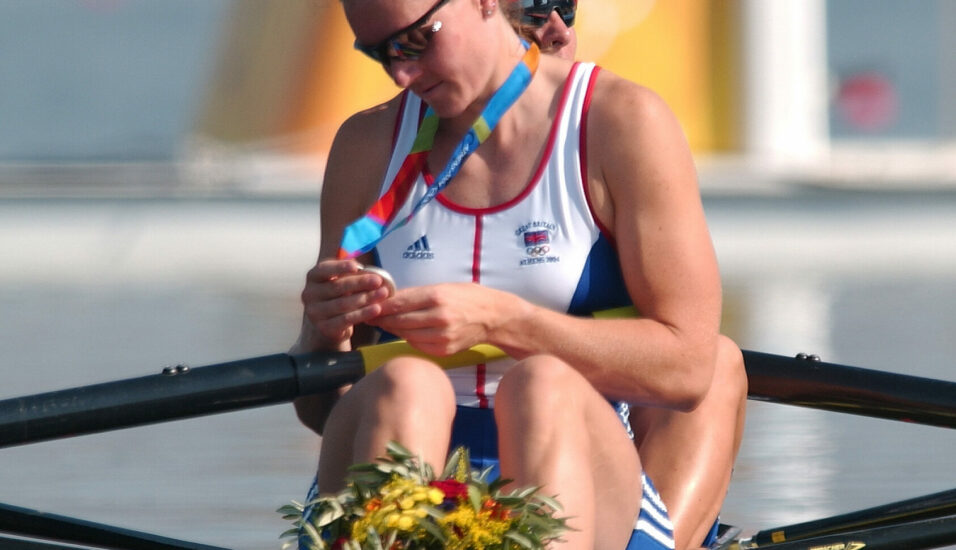 After the 2000 Summer Olympics, rower Cath Bishop felt she was ready to retire. Having placed ninth that year in Sydney and seventh four years earlier in Atlanta, Cath was losing sight of the Olympic medal dream and had started to look at an alternative career outside the world of sports. And yet, four years later, she was on the podium wearing a silver medal in Athens. Following her Olympic triumph, Cath became an international diplomat and then a successful author. 
So what changed between Atlanta and Athens that enabled Cath to finally achieve her goal? Very simply—team culture. 
During my recent conversation with Cath, she explained the evolution in team culture that rocketed her to success. What came across strongly in her story was the extent to which purpose and culture drove team performance. in the run-up to Sydney and Atlanta, the culture in the British rowing team was very much about beating the competition and moving up the league table on a daily basis. But by the Athens Olympics, the culture had evolved significantly to be one where learning, collaboration, and continuous improvement were more valued than coming in first. 
What I took away from from our conversation was that when you're already at the top of your game, you can't train longer or harder; to improve performance, you have to train differently. It's the same in the business world when senior teams become limited by their own notions of success, putting a ceiling on cooperation and learning and, therefore, a ceiling on performance. 
For Cath, in the four years between Olympics, the team culture shifted from being fear-based and isolating to liberating and exciting—a place where you could become the best you could be. 
Isn't that what we should also strive for in our organizations?  You may be able to cross the line first, but without a culture that encourages a growth mindset, no team or organization can sustain performance. 
Same goal, different conversation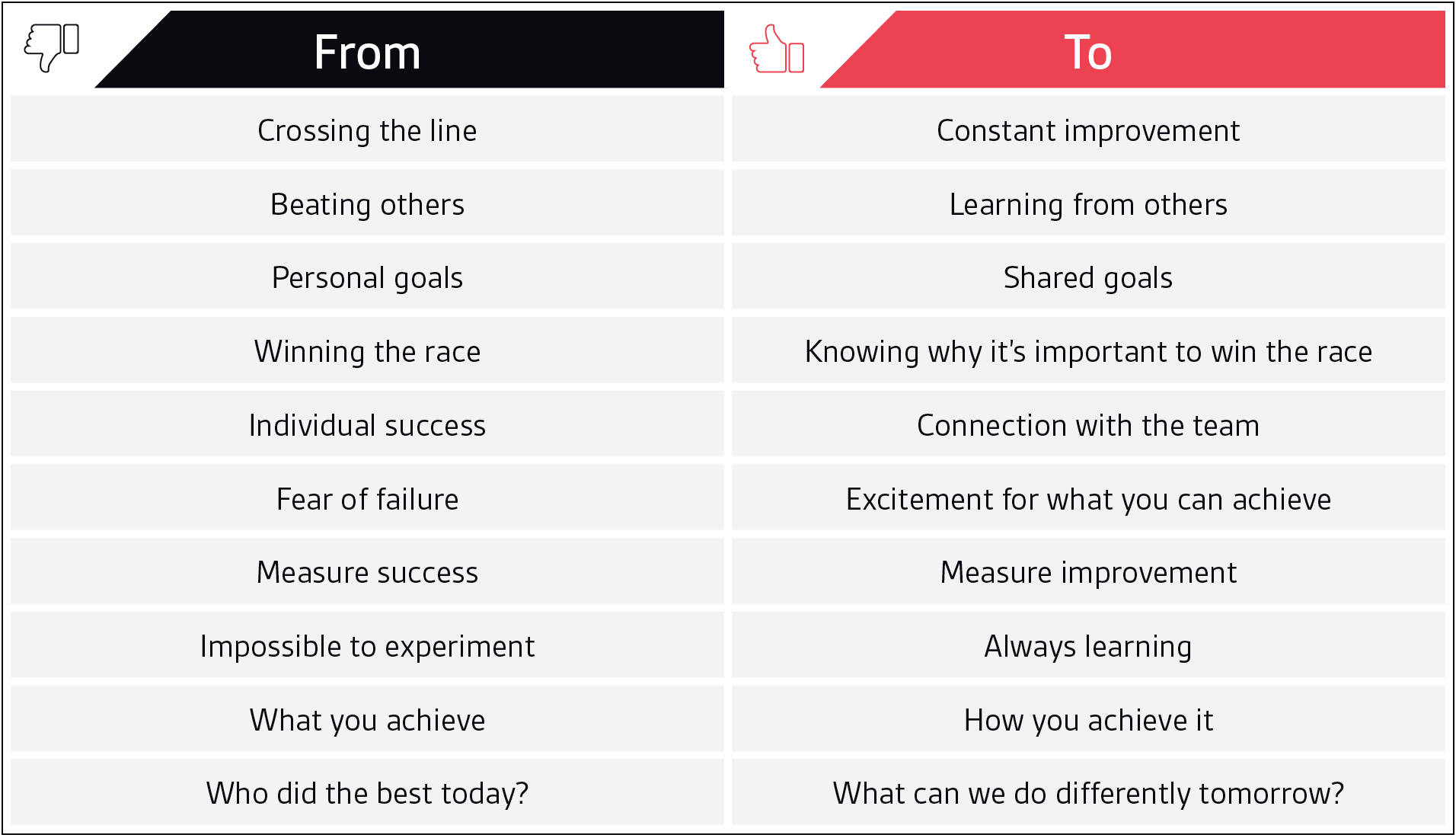 Adding meaning to the medal
Cath talks about the way purpose played a role in the successful Olympic team's culture. Rather than focusing on winning, the team put just as much value on their purpose: what they learned, experiences they had, and people they met along the way. This collaborative way of thinking made the team more successful, as they were united behind a common purpose. Without it, sporting victory can be hollow.  
This phenomenon is well-documented. U.S. Olympic swimmer Michael Phelps talked about the dramatic emptiness that followed his wins, and tennis star Andre Agassi recalled in his autobiography the feelings of fear he experienced even when he was winning Wimbledon. 
Let's not replicate these empty successes in our organizations. We know that people are increasingly drawn to purpose-driven businesses, to places where culture puts "meaning behind the medal."