Dr. David G. Watterson Receives RHR International Award for Excellence in Consultation
February 8, 2023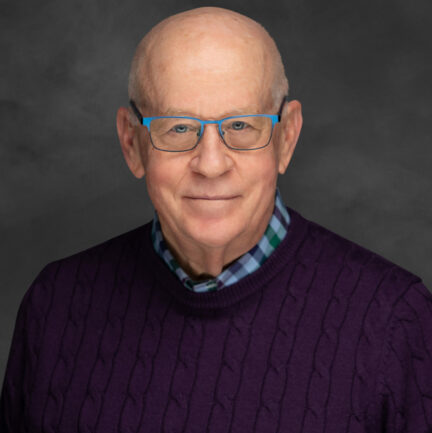 RHR International announced Dr. David G. Watterson, Jr as the winner of the Excellence in Consultation award at the Society of Consulting Psychology's (SCP's) Division 13 conference. 
RHR is honored to provide continuing support for this award, which recognizes distinguished individuals in consulting psychology. The winner demonstrates achievements that go above and beyond to deliver high-quality psychological insights into companies' working worlds to improve their staff and wider teams.  
On a broader level, the SCP awards exist to showcase the application of psychological insights to promote success and well-being for employees and their wider organizations. In a field that demonstrates an impressive array of expertise, other award categories include excellence in early career impact, diversity and inclusion, and sustained service to the industry.
Paul Winum, co-head of Board & CEO Services at RHR and chair of the SCP Awards Committee said, "It's important to us to support and reward the people who inhabit RHR's values and standards. Dr. Watterson is one such individual who has applied counseling psychology to improve how businesses interact with their employees with expert training. RHR is proud to support this award again, and we look forward to recognizing another worthy candidate next year."   
About the Winner
Dr. Watterson founded Watterson & Associates, Inc. in 1996 to align business priorities with the people who make up organizations. Using their hiring expertise and sustainable employee development, the firm's preplacement evaluation and onboarding knowledge is globally recognized. Dr. Watterson himself has developed tailored coaching programs, bespoke hiring systems, and training for many businesses, from international organizations to smaller, private companies. In addition, as a licensed psychologist with a PhD in counseling psychology, he has been a behavior coach for a wide range of clients including athletes and executives.
Dr. Watterson is also a speaker and author on clarifying vision, resource assessment, and action- oriented decisions for individuals and teams. In conducting personality assessments for more than 15,000 people worldwide, he has become an authority on understanding talent acquisition and employee development. 
About RHR
RHR is proud to support the Excellence in Consultation award, the winner of which not only exemplifies SCP's values but also RHR's standards of practice. Today's leaders are challenged to bring about positive change for their organizations, employees, investors, and wider stakeholder groups in an increasingly complex environment. What hasn't changed, however, is the role of robust and objective insights, coaching, and development to enable the growth of tomorrow's leaders. RHR believes that leadership, when done well, is a force for good in the world. That's why we unlock the potential in all leaders. And why we say, "We shape leaders; leaders shape the world."
RHR congratulates Dr. Watterson for this well-deserved achievement and looks forward to being involved in next year's ceremony.