RHR International Wins The Bronze Stevie® Award in The 20th Annual International Business Awards® for Achievement in Diversity & Inclusion.
August 18, 2023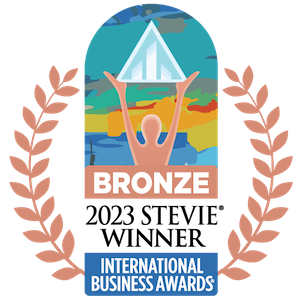 RHR International has secured the Bronze @Stevie® Award for Diversity & Inclusion at The 20th Annual International Business Awards®! 
The International Business Awards® spotlight exceptional achievements globally. Amid entries from 61 nations and territories, we're proud to stand out among diverse and accomplished peers and extend our gratitude to the International Business Awards® for this recognition.
At RHR, we understand that change begins within our own organization. Diversity and inclusion aren't just buzzwords for us; they power our progress and drive our success. 
This prestigious award validates the continuous efforts we've put into creating an environment where every voice is heard, and every perspective matters. Our commitment to diversity and inclusion has not only strengthened our internal dynamics but has also paved the way for a more innovative and forward-thinking company and reinforces our dedication to shaping positive transformations for our clients on a global scale.