Diversity, Inclusion & Belonging
Break down systems of inequity, build inclusive and courageous leaders, and accelerate female and diverse talent growth.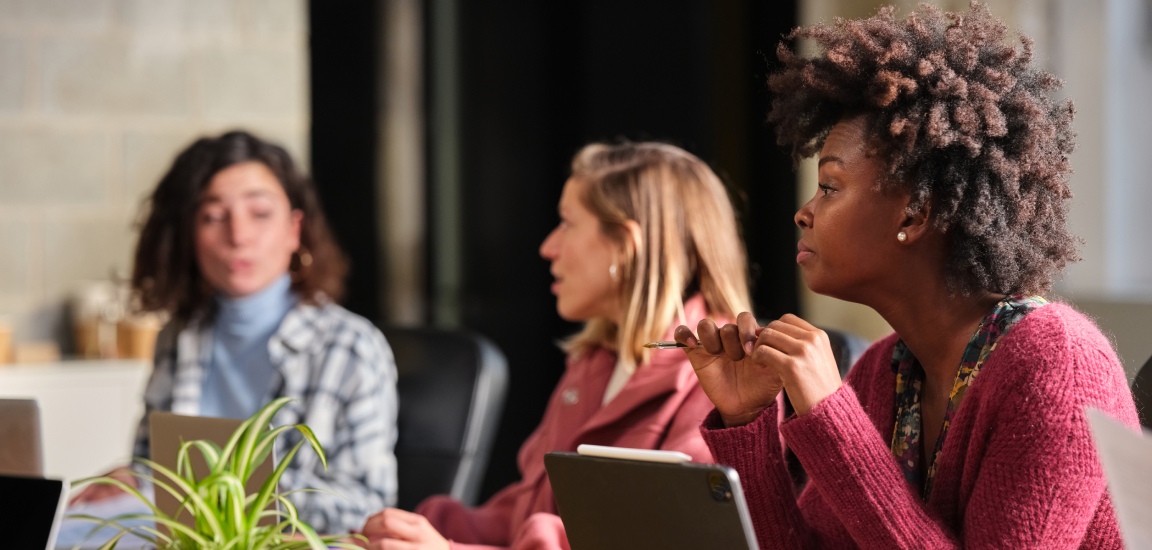 Companies with an inclusive culture report the following benefits:
+59
%
report an increase in creativity, innovation, and openness
+87
%
of diverse teams report making better decisions
+37
%
report improved assessment of consumer interest and demand
Create a culture of belonging using our deep expertise and a humble, nonjudgmental approach.
Inclusive Leadership Experience
Enable executives to move from being "well-intentioned" to being proactive leaders who create cultures of belonging.
Organizational Assessment
Gain insight on the experience of your talent and awareness of the cultural inequities creating barriers to success.
CHRO and CDO Advisory
Ensure that your DI&B strategy, leadership, and objectives are working together to deliver results.
Individual Development
Develop diverse leaders and the system around them to maximize performance, realize potential, and deliver results.
Cohort Development
Invest in group learning experiences to accelerate the readiness of your next-generation diverse talent and build a support network.
Learn more about our diversity, inclusion, and belonging solutions
Learn more about our diversity, inclusion, and belonging solutions
Building Inclusive Cultures
Creating an organizational culture where all leaders have the opportunity to perform, grow, and belong requires hard work and candid insight. We begin with a deep dive on the current state with focus groups, inclusive leadership 360s, and an organizational culture assessment. These insights define the path forward that's closely aligned with and defined by your DI&B strategy. Our approach focuses on the responsibility of your most-senior leaders to lead and role-model the inclusive culture you need.