Why You Need to Instill a Clear Purpose in Your Teams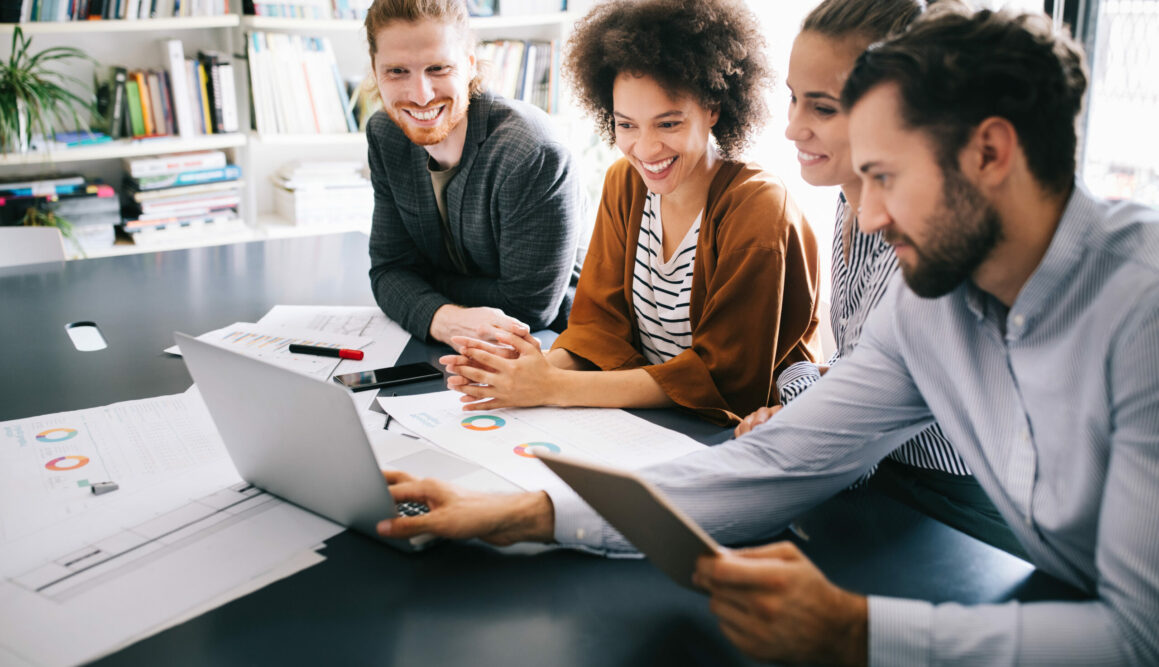 Teams need a clear purpose — not just to fulfill their responsibilities but also so they have a sense of belonging in the workforce, which is crucial for executive level teams and the wider organization. For a recent Q&A session, RHR International's Orla Leonard, head of our Senior Team Effectiveness practice, and Cristina Jimenez, global head of RHR International's Diversity, Inclusion & Belonging practice, spoke on the importance of providing purpose to teams as we embrace the new normal. These are some highlights:
Understanding Why We Need Purpose 
First, Orla and Cristina took us through the importance of purpose. Ensuring teams have a clear purpose goes beyond responsibility and belonging. In workplaces with a strong sense of purpose:
Individuals see improved health outcomes, a clearer career trajectory, and a higher level of fulfillment from their roles.
Teams connect better, mental well-being is improved, and focus is sharper. 
Organizations benefit from a deeper sense of trust, develop engagement and belonging, and refine workstreams for greater productivity. 
Ensuring that belonging is a priority allows for these benefits to be aligned toward wider goals and outcomes for the organization. 
Leaders committed to instilling a sense of belonging recognize that people need connection and guidance within the business and that this is achieved through actions over words. This means answering questions such as, "What do you stand for?" and "Is this a safe space?" Going beyond strategy and alignment to consider what you do as a leader for your team, their development, and their well-being is imperative. 
What Has Changed?
Taking us through qualitative survey data of nearly 70 companies collected by RHR, Orla and Cristina explained what's changed over three time periods: pre-2018, early 2020, and 2020-2022. 
Culture — The survey found that culture was discussed significantly more post-COVID-onset, with discussions focused on improving culture, building resources, and a delineated work/life balance. 
Employee engagement — There was also a much greater focus on employee engagement with the wider organization as well as prioritizing employee development and well-being. 
Patience — While urgency was a major priority pre-COVID, patience was mentioned much more post-COVID. This included not just patience between employees, teams, and senior leadership but also in the decision-making process. 
Trust — In the post-COVID period, there has been a greater focus on trust throughout organizations as well as among teams, while in the pre-COVID period, trust was only associated with team-based trust. 
Cristina and Orla elaborated on the findings, which show an emphasis on belonging and inclusion — both individually and across teams — that can be improved through prioritizing purpose. 
How Culture and Belonging Connect
They also spoke about the paradox of organizations that are challenged to develop a sense of belonging while also making critical short-term decisions for the good of the team. The solution is culture. 
The webinar featured our latest Movers & Shapers podcast guest, Olympian Cath Bishop, who spoke about how competitive team mindsets hold back team potential, which can only be unlocked by building a culture of learning and cooperation. This means exhibiting honesty and perseverance at every level of the organization, which in turn allows the business to exhibit grace and gratitude with the wider team. 
To close, Orla and Cristina answered some questions about communicating company values at every level, the day-to-day decisions of purpose-led leaders, and the split between finding direction from leaders or from peers. 
The overall takeaway was confirmation that leadership means more than it used to. Leadership now means nurturing a culture of belonging and development in which decisions have tangible, positive outcomes. Find out more about how to create purposeful and driven teams here.