Jim Barr, Digital & Growth Transformation Leader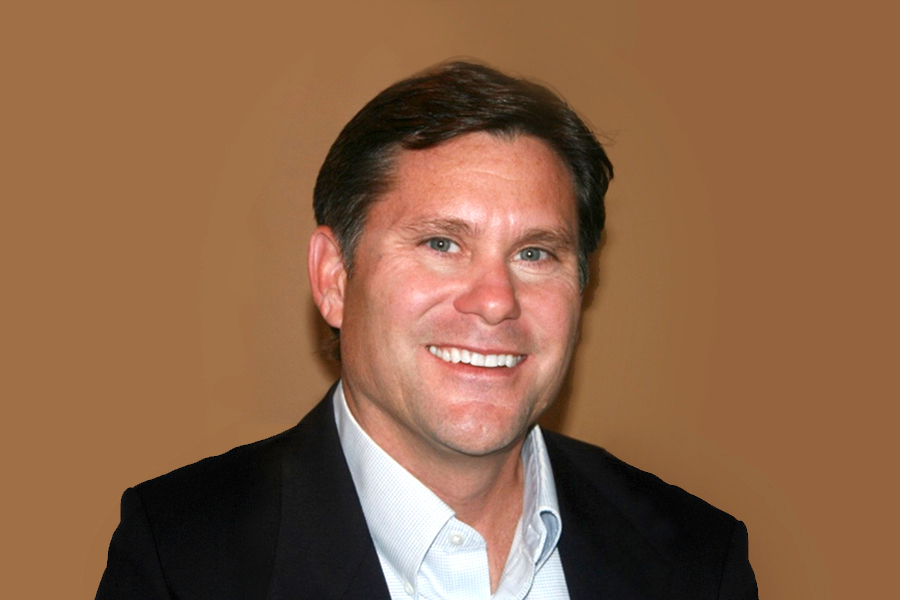 Jim Barr is a C-level leader who has worked with iconic brands as each struggled to adapt to changes in their customer journeys. In addition to driving digital transformations, Jim has been a general manager and president of several multi-billion-dollar online and omni-channel businesses. His experience includes over a decade as a leader in the internet division of Microsoft, two top-ten internet/omni-channel retailers, and three Fortune 500 companies.
Most recently, Jim was the group president of Ritchie Bros. (Ritchie), the world's leading industrial auctioneer, where he teamed up with CEO Ravi Saligram to help transform the 60-year-old single-format used-heavy-equipment auctioneer into a global multichannel/digital leader in asset disposition and asset management.
Prior to that, he was chief digital officer of OfficeMax, where he launched online experiences, turned around the online division, and launched multichannel initiatives before it merged with Office Depot in 2013. Before OfficeMax, he was the first president of Sears Holdings' newly formed Online Business Unit, driving key brands (such as Sears, Kmart, Craftsman, Kenmore, and DieHard) online.
Jim's foundational digital executive experience came from launching several early-stage businesses at Microsoft's online division (e.g., Shopping, Auctions, Yellow Pages, and Classifieds) as Microsoft balanced online growth with its traditional packaged-software business. Prior to that, he was at Encyclopædia Britannica, where the 250-year-old publisher and direct seller of encyclopedias and Merriam-Webster dictionaries was struggling to transition its products and business model to the coming internet age.
Jim earned an MBA in finance from the University of Chicago and an accounting degree from Miami University and was a CPA/auditor, management consultant, and investment banker. He is now working as a board member, consultant, and advisor. RHR has worked with Jim and his teams both at OfficeMax and Ritchie. Below is a series of questions posed by RHR Senior Partner David Astorino.
David: You have spent 25 years in growth transformations. Do you have a favorite to highlight?
Jim: My favorite is the most recent and, arguably, the most successful, Ritchie Bros., with CEO Ravi Saligram.
At Ritchie, we faced tremendous challenges—turning a largely analog company into an industry-leading digital-first company and transitioning from a single on-site auction model to one that includes more online formats—all while dealing with a substantial anti-online cultural bias. We ended up turning around existing online businesses and made investments in technology and people, ultimately offering a suite of on-site and online offerings that give customers full choice of how to buy and sell heavy equipment. We went from being purely an on-site physical auction company to the leader in several formats of buying/selling equipment, including online formats previously rejected by the culture of the company, and we even ventured into helping customers manage and finance their fleets outside the transaction.  A major accelerant was buying and integrating our largest online competitor. In the end, we accomplished in four years what we originally thought would likely take much longer. This illustrates that digital transformations can succeed even against significant internal and external challenges and in industries not known for their application of technology or for rapid change.
David: When driving such large-scale transformations, what are some similarities and differences you have seen in different industries? How much is applicable across different companies and industries?
Jim: Although all situations are unique, I would say 70–75% of transformations follow a common path and framework. A few things I've observed:
The CEO always is a difference maker. I don't know of a successful transformation that wasn't embraced by and driven first and foremost by the CEO. It's not the digital person or someone with "transformation" in their title who makes it happen on their own. The CEO must garner support from investors and the board and then drive it through the executive team and to the rank and file. It takes some bold bets and some tough calls. It's tricky to balance enhancing (read: not protecting) the core business with technology while recognizing current and future disruptive forces with innovating in adjacencies and setting the company up for a new future. It is not sacrificing the core for the exciting new but actively managing and balancing both optimally. I have been blessed with some strong and visionary CEOs, such as Ravi, in both OfficeMax and Ritchie.
You need to swap out "C words." In nearly every situation, there is fear of cannibalization. It's natural to think this way and some shift is unavoidable. Retail dot-coms have a different competitive set than their stores and some channel shift is inevitable. At OfficeMax, our online team matched Amazon's price on printers even if it was below that of our physical retail stores. This initially ruffled some feathers—if we ran this lower price online, the prevailing logic was that customers would not come to the stores to buy this printer. The reality, of course, is that anyone who bothered to do a Google search, as was typical, would not have gone to our stores but rather purchased from Amazon. By matching price, we had a fighting chance to get the sale and capture the customer for the future. It also kept our brand relevant. Ultimately, many retailers, like Best Buy, moved toward matching all online prices at the stores as their new brand proposition. Instead of fearing some inevitable cannibalization, the more progressive thinkers create great experiences in both stores and online, mutually reinforcing the brand value and giving way to a new, heathier C word: choice. There is plenty of evidence now that the more ways a customer can interact with a brand successfully, the more relevant the brand will be.
There is almost always a bit of a talent gap at the beginning of each transformation. The future is inherently different from the past, so different skills are needed in some areas such as customer data/insights/business intelligence and digital/technology. It takes time to re-tool and get the right leaders and associates.
There is a difference across industries in how advanced the digital transformations are. Retail started earlier than most because disruptions are now decades old—whether it be Amazon, complete price transparency, the use of search to replace a traditional customer journey, etc. With sophisticated marketing capabilities, a robust email list, and even strong personalization, retail might be in the seventh inning of a nine-inning game. Other industries are well back in the second or third inning relative to where things will eventually go. Examples include healthcare, industrial companies (where Ritchie Bros. started), financial services, and lagging retail categories such as grocery.
In Part 2 of this interview, Jim discusses steps leaders can take to drive company transformations and the inherent leadership challenges that come with transforming traditional companies, business models, and brands.