RHR Takes Action Against Climate Change and Champions Strong Leadership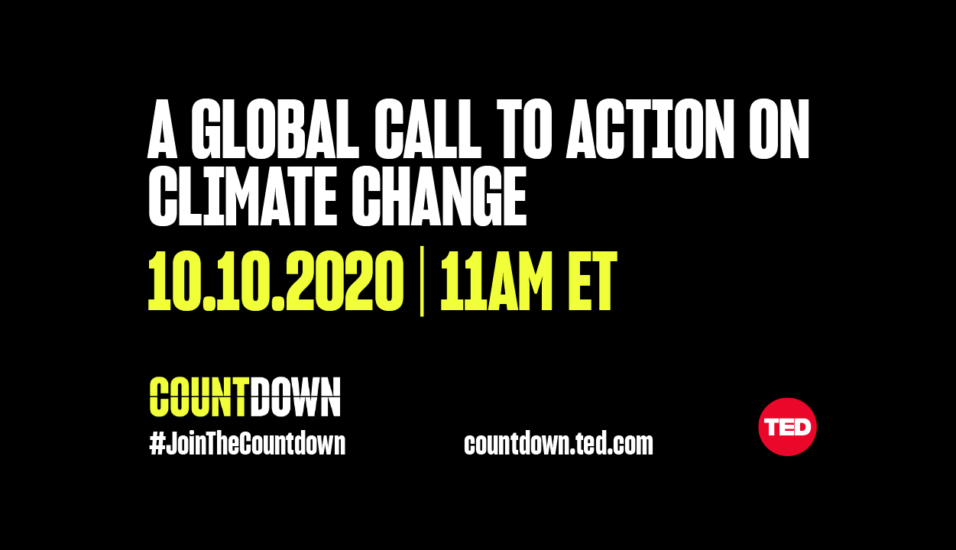 While the world's scientists have known for decades that a warming planet will cause environmental degradation, social unrest, and economic losses, the world's leaders have been slow to act. Now, we are seeing some of the most catastrophic consequences of inaction and industrial stagnation in the form of severe flooding, super storms, massive fires, unprecedented species extinction, and displacement of people and industry worldwide.
The time to act is now. RHR International is proud to announce that we are teaming up with TED talks, Future Stewards, and a growing number of global companies and global leaders to begin to COUNTDOWN the next 10 years of transformation to a more sustainable and just world.
This work will kick off Saturday, October 10, 2020 with a worldwide conference featuring leaders, activists, innovators, and entertainers. The topics will include some of the most innovative and exciting work on energy, food, materials, transportation, and the role of nature in creating new economies and new opportunities for people everywhere.
Creating solutions to the climate crisis will take all of us. At RHR, we believe that leadership is a noble endeavor, and done well, is a force for good in the world. We believe that inside of this crisis is an opportunity to unlock new and innovative leadership for the benefit of all people and the planet.
COUNTDOWN 2020 is open to anyone! We hope you'll join us!