Are You Getting the Most from Action Learning? Five Questions To Ask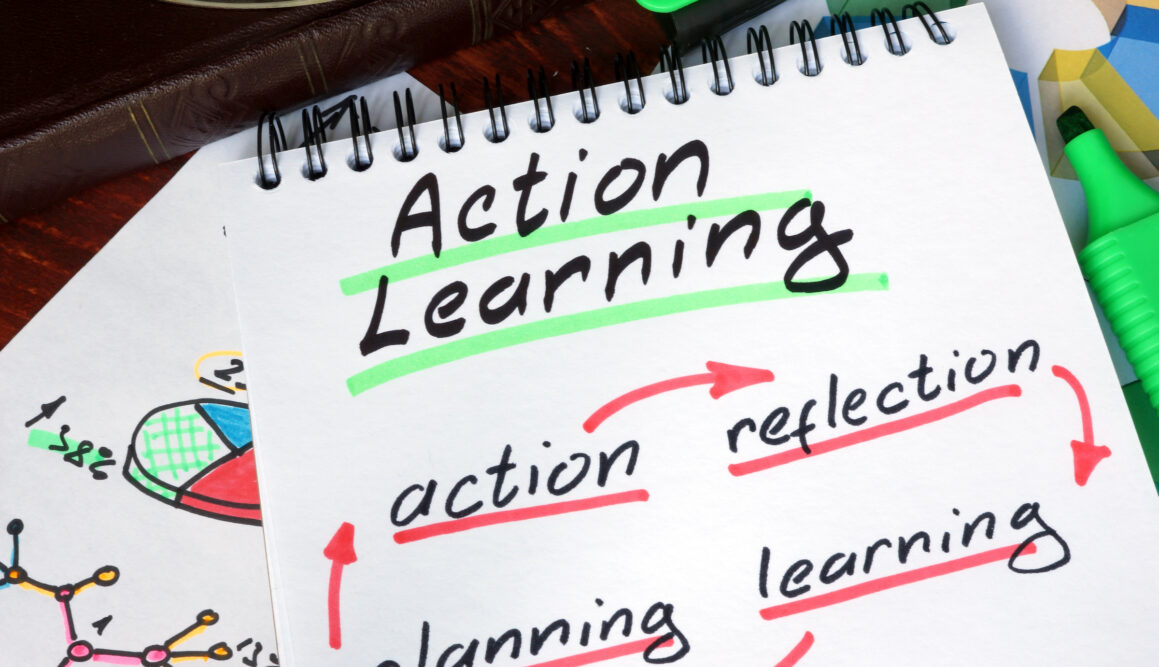 There are many good reasons to consider using action learning as part of your leadership development approach. Building on the work of Kurt Lewin, Reg Revans, and others, action learning is based on solid science of adult learning. It has been embraced by organizations around the world and is used in prominent executive development leadership programs.
Action learning is typically used to engage groups of high-potential leaders in addressing real problems the organization is facing. It emphasizes asking the right questions and seeking data from inside and outside the organization to answer them. The work of these teams is designed to solve a problem, generate new thinking, or improve an aspect of organizational life while providing a platform for learning and development.
Unfortunately, however, in our work with organizations, we have seen many attempts at action learning go awry. Indeed, action learning often ends up wasting precious resources and creating unnecessary work and stress for the participants while yielding little in the way of learning or practical problem solving. 
Here are five questions to consider in determining whether action learning is right for your organization:
Are people learning what they need to learn? Many organizations pay more attention to choosing interesting topics that resonate with executives than thinking about the specific knowledge or skills participants need to learn from the experience. Regardless of the topic, participants will typically gain a broader understanding of the business and have the opportunity to work with people who come from different backgrounds. Is this enough, or are you expecting more targeted skill development?
Do we have the right emphasis on results and learning? When action learning is well designed, there is a perfect balance on results and learning. Although there is a result or "answer" desired, participants are expected to extract key learnings along the way. However, since most teams will ultimately present their findings to an executive team, potentially including the CEO, the scale can easily tip toward overemphasis on the results side. Presenting to senior officers is understandably a stressful situation for many participants. After all, no one wants to show up in a way that diminishes her chances for a promotion or choice assignment. As a result, action learning teams often end up looking more like a task force in which the learning goals become overshadowed with getting a good result.
Are expectations for deliverables clear and reasonable? It's easy for teams to become overwhelmed with the stress of creating the best presentation possible. If they do not have a clear sense of the desired format or length of results, they can waste time trying to make decisions that have little to do with the results or learning. We've seen teams spend hours tweaking their decks and discussing who should present what, sometimes even pulling all-nighters before the presentation.
Is the timeframe appropriate? In many cases, teams are given as much as four to six months to complete their project. They are often expected to devote several hours to the project, including regular meetings with the entire team. In multinational organizations, it could mean calls at 5 a.m. or midnight to sync up with geographically dispersed team members. Most of the people who are engaging in action learning projects already have demanding day jobs. An extended timeframe does not necessarily translate into more learning.
Will there be sufficient facilitation and coaching support? To be effective, action learning projects need to be carefully facilitated with coaching provided to the team and individuals. This helps the team stay on track while also ensuring that they engage in the necessary pauses to reflect on what is happening and to extract and consolidate the desired learning. Coaching action learning teams is not the same as coaching individuals, and many organizations do not have enough people who can devote the time necessary to coaching the teams. Even when they do, when some of the other challenges described above are present, the team may not be motivated to make time for the coaching.
If these questions have given you pause about the feasibility of an action learning program, but you still want to reap the benefits of learning by doing, there are other ways to design an effective program without falling prey to pitfalls. Putting clear boundaries around the time spent and expectations for deliverables can go a long way toward increasing the efficiency and impact of the experience. In the RHR Scaling for GrowthSM program, participants complete a practical learning assignment and present it within the course of a day. Another option is to craft specific stretch or "heat" experiences for each person. This could also include having each person design their own special project or assignment to target the skills and experiences needed. Simulations are another good choice for experiential learning. With a defined timeframe and expertly designed and facilitated experiences to build specific skills, simulations can help to ensure that leaders are reaping the right benefits from the experience.
Context is critical in leadership development and you need to choose an approach that works in your organization and fits with other components of your leadership development strategy. Fortunately, there are many options available to you. In our experience, we have learned that when it comes to building the skills needed by the next generation of leaders, there is almost always a more efficient and less painful road to get there than action learning!
Contact us for more info at marketing@rhrinternational.com