Career Transitions: Tips for a Fast Start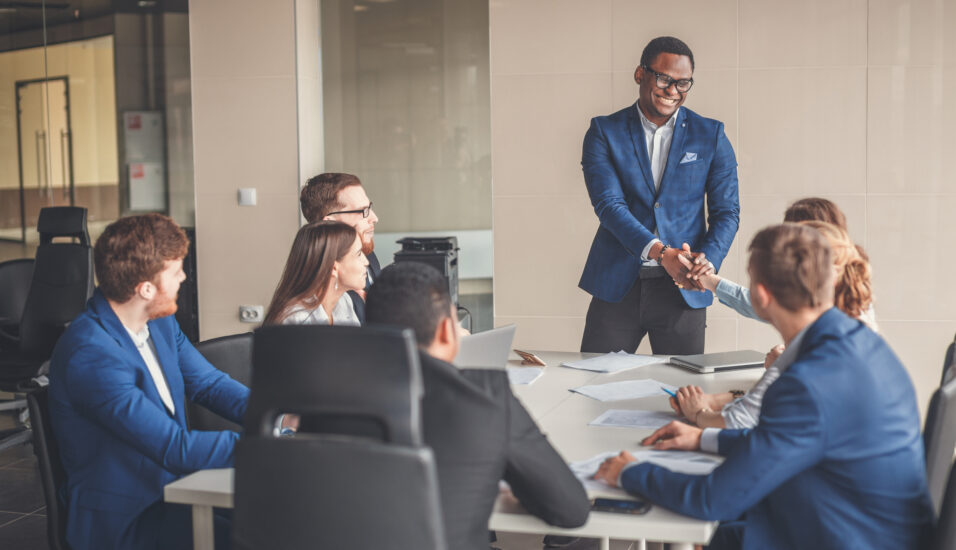 One of the most difficult career transitions occurs when you have been a long-term employee of one company and are leaving to move to a new job. The emotions surrounding the transition represent a mixture of excitement and trepidation, coupled with a profound sense of loss. Transitioning executives are energized by the challenges and learning that the new environment will bring but can face a crisis of competence in adjusting to a new culture with a novel set of success factors.
It will be important to get a sense of closure regarding the ending of your old job so that you can fully engage in the opportunity ahead. Factors such as the timing of the transition relative to your life plan, the amount of control that you had in the decision to leave your old job, your previous experience with career change, and your personal flexibility will play a large role in how effectively you adjust to the move.
Getting a fast start in your new company requires forethought and planning. Here are some considerations:
Do your research.
Investing time researching your new company before entry will pay dividends after you join. This should include learning more about its history as well as its current status. Understanding the timeline of how the organization was formed will provide insight into the culture and customs. Scour the internet to uncover articles about your new company and be sure to review its annual report and 10K. A thorough review of the website will also provide clues about what is important for success in your new environment. Learning more about the company's products and services will help you hit the ground running.
Reinvigorate your network.
Maintain a healthy professional network, which will help ease your transition. What relationships do you want to keep? Which ones do you jettison? Networks take effort to maintain, and it is all too easy to lose touch with your former colleagues. Investing in maintaining connections is a wise investment—you may be able to partner with them in the future for advice, either as a source of recruiting talent and/or for insight about the marketplace. Moving forward, sit down with your new manager and ask about who the key influencers in the organization are. Ask your boss or human resources liaison to broker some meetings between you and these new resources. Establishing friendly relationships with key internal opinion leaders will help you to get things done more quickly and effectively in your new environment.
Clarify and focus.
Gain clarity about your new role, which will help you to be more efficient about how to spend your time. Many executives have delivered what they thought was a good job, only to find out after the fact that it was not the job the boss wanted them to do. Get a thorough understanding of what good looks like for your new manager. One way to do this is to ask "If I am to earn an 'exceeds expectations' rating on next year's performance evaluation, what will I have delivered between now and then?" This will help you to focus your efforts on the most important accountabilities and provide your manager with more relevant reporting on your progress regarding key projects.
Manage your brand.
New jobs represent an opportunity to redefine your personal brand. Reflect on what has made you most successful and how that will need to change in the future. Bringing the same old modus operandi to a new situation can be a recipe for disaster. What has made you successful in the past is not necessarily the same thing that will make you successful in the future. Think about where your new organization is headed and develop expertise in areas that will ensure your relevance through change. When meeting your new colleagues, tell them about your most applicable attributes while deemphasizing the capabilities that are less important to success in the new environment.
Lead through others.
Nothing will help your reputation more than helping others to deliver results. Gather information about which outcomes are most valued in the new business and focus your efforts on the activities that will help others drive success as they define it. To do so, consider embarking upon a listening tour where you can learn more about what other people's business strategies and goals are. In that way, you can look for opportunities to align your efforts with their objectives and establish mutually advantageous partnerships. Making others look good is a key sign of leadership effectiveness and will bind you to your new organization.
Focus forward.
It will be important for you to keep looking to the future to manage your transition successfully. Refrain from mentioning your old company and what you did there. No one wants to hear you say "While I was at my old company, we used to…" Instead, offer the best practice as an alternative without mentioning the source. Articulating an optimistic view of the future and expressing humble appreciation for the platform that you have been given will help you ingratiate yourself into the new environment. Finally, by identifying opportunities to lead change in your workplace, you can establish your leadership and maximize your influence and impact in your new role.
There is much work to be done in setting the stage for a successful transition to a new job. By being thoughtful and intentional about the change, you can take charge of your career path and establish a sense of self-efficacy during a time that can seem chaotic and intimidating. Seize the opportunity inherent in change and commit to a plan that enables your future success. Good luck and bon voyage!