Future of Leadership—Old Wine in New Bottles?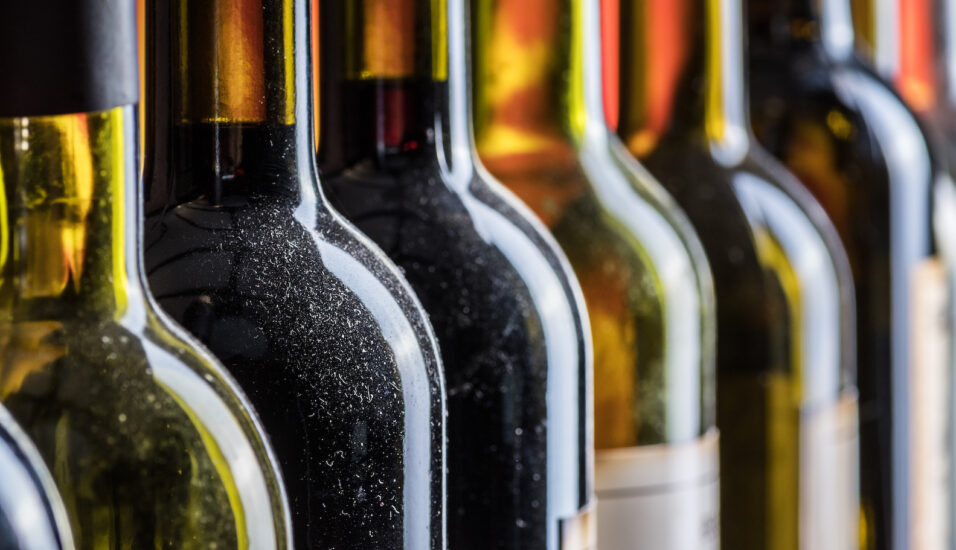 There is not one organization that isn't feeling the pressure from growing market complexity, technological disruption, and an evolving workforce. It is obvious that having the right leadership is critical if organizations are to successfully weather the storm; however, the field is unfortunately replete with faddish models and concepts that obscure what leadership talent organizations actually need.
For instance, searches for "digital leadership" have continued to rise over the last five years—reflecting people's interest in how one can turn digital assets into strategic gain for their organization. But what does this really look like and how does it differ to what we already know about what makes a great leader? Examining the scientific literature reveals that a handful of psychological dispositions are consistent predictors of leadership emergence and effectiveness. It is unlikely that this would have drastically changed within a short span of time. That raises a much broader question: is the future of leadership assessment and development just "old wine in new bottles?"
Unpacking this question is of practical value, given that building great leaders takes significant time and effort. The ability to evaluate emerging leadership trends and how they relate to socio-economic factors is critical. When we look at leadership in the modern organization, there are three things we should know:
1. Leadership needs to adapt to changes in the way people are working.
The early 2000s saw many organizations getting comfortable with the presence of virtual teams; however, significant shifts in the way people are working are placing new pressures that leaders need to accommodate. As summarized in a recent report, some of the key trends in the workforce are centered around the growth of the freelance and gig economy, shifting demographics with millennials increasingly represented, and the already felt impact of automation and robotics, to name a few. Fundamentally, this is changing the employee/employer relationship as individuals have new expectations from work. Specifically, people increasingly want more learning and development opportunities, and more purposeful and meaningful employment. Failing to deliver on these is a leading predictor of turnover. Leaders that fail to adapt and pivot their organizations to address these trends will cause their organization to stall, however, adapting and embracing such trends could lead to significant value creation.
2. Technology, data, and artificial intelligence are revolutionizing how we identify and develop leadership potential.
While the pressures on leadership have changed and pose new hurdles to overcome, fortunately, it has never been easier to identify and develop leadership potential. This is driven partly by a large body of scientific literature that has revealed consistent predictors in leadership potential and partly by an explosion in data-driven tools that can reliably and accurately detect the critical signals of leadership potential. Moving beyond psychometric surveys, the digital footprint we all leave produces a wealth of data that can be mined for relevant insights through the use of artificial intelligence-based algorithms. For instance, a recent study found social media activity could accurately predict an individual's dark side—a huge focus of leadership assessment. When it comes to development, SaaS solutions, ChatBots and tools that continuously monitor behavior raise self-awareness and provide personalized development in real-time and at scale. The democratization of coaching and development will ensure organizations will have a large (and more importantly, diverse) pipeline of talent. So, while the challenges leaders face seems daunting, the ability to find suitable individuals to do such work should not be a source of stress.
3. The language of leadership has changed, but the foundational talents have (mostly) stayed the same.
It can be said that despite the new contextual factors that organizations are finding themselves in, the routine tasks of leaders are broadly the same as leaders from the 1980s. Specifically, the ability to set and execute a strategy, create value for customers and stakeholders, galvanize employees and inspire action, and so on. It's for this reason that meta-analyses find a handful of psychological dispositions to be consistent predictors of leadership effectiveness. What, then, is new and different for leadership?
First, many of the new talents that are discussed by HR practitioners and thought leaders can be seen as a more marketable versions of constructs that IO psychologists already know a lot about. What is new, therefore, is the language we use to describe leaders. For example, "digital talent" is thought to be comprised of three competencies: learnability, agility, and curiosity. Or in academic language, it is the need for cognition, cognitive flexibility, and trait openness—three dispositions that have been demonstrated to scientifically predict relevant work and leadership outcomes. Given that digital talent and its competencies are intuitive and easy to understand, as opposed to the academic counterparts, IO psychologists need to leave their ivory towers and do a better job at communicating existing scientific models and evidence. Doing so will reduce the duplication of efforts and enable practitioners to more effectively leverage a large body of scientific literature, ultimately improving decision making rather than investing resources into developing a derivative and not so-innovative model of leadership effectiveness.
Second, it is wrong to say that absolutely nothing has changed when it comes to leadership potential. New environmental factors call for other skills and talents leaders need to possess and sharpen: greater global fluency and cognitive diversity, adopting a more entrepreneurial and proactive mindset to stave off competition from smaller and more nimble competitors, and improve resilience and emotional management given the flood of demands and pressure placed on their time. Organizational leaders have always had to adapt their leadership to new market conditions, but our perspective is that these changes are much bigger and faster than they used to be. Although the platform of traits associated with great leadership may be relatively static, the business environment is pulling for specific leadership requirements that need to be honed and elevated above others. Specifically:
The ability to lead business transformation and change.
The ability to perceive digital business requirements and engage the marketplace in new and innovative ways.
The ability to be agile: to flex, adapt, and quickly respond to the ever-increasing demands associated with change and the ambiguity it creates.
Sure, these dispositions have always been advantageous in the workplace, but what we see from our clients across industry segments is that they are growing in importance and are increasingly elevated above other leadership capabilities.
To return to our original question, is the future of leadership old wine in new bottles, our perspective is that there are stable leadership capabilities that are necessary across all contexts that stand the test of time—the "old but good wine" such as self-awareness, authenticity, strong critical thinking capabilities, and so on. Other traits, such as learning agility and the ability to lead business transformation perhaps fall into the "old wine" category also, but our belief is that these traits, in addition to digital leadership capabilities, are becoming increasingly elevated in importance and critical "must-haves." The pressure to shift and change more rapidly given global pressures and the sense that competition can come from a multitude of new venues pushes for greater leadership agility, the ability to lead through ambiguity, and the development of digital capabilities to support business delivery in new and innovative ways. To exhaust the wine analogy, we're in an era of complex blends—leadership is still about charting a direction for an organization, engaging people, and self-management, but what is critical across those dimensions is becoming increasingly apparent.