The Diversity, Inclusion, and Belonging Leader – Scaling Leadership in Real Time, Part 2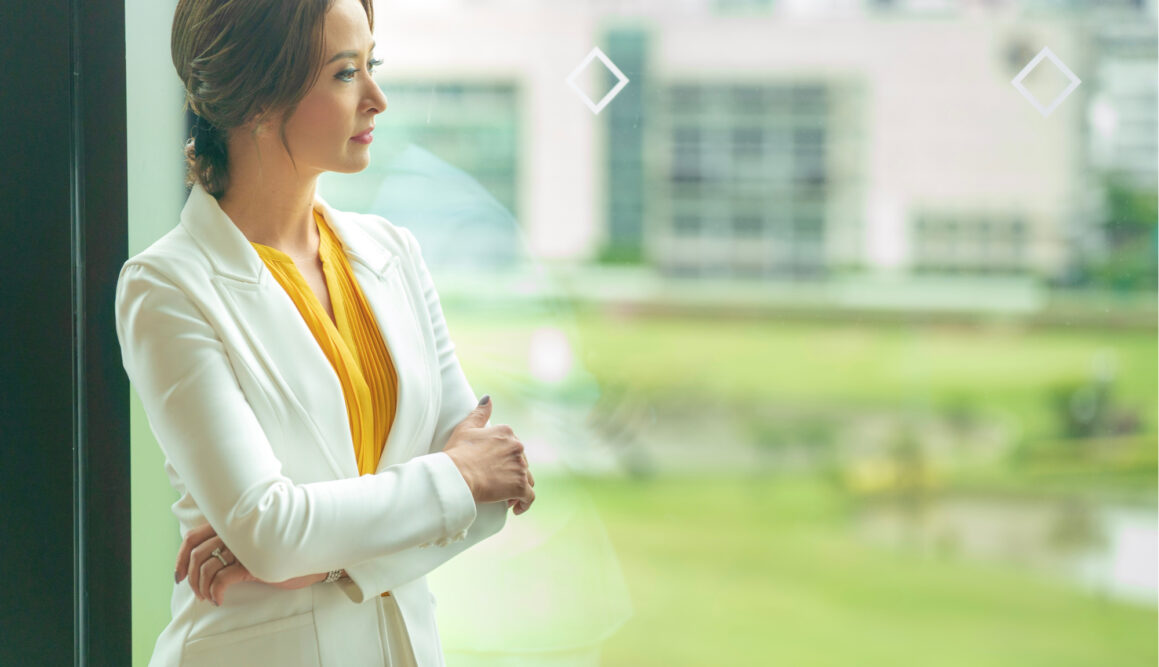 The previous blog post in this series was intended to set the stage regarding the drivers that have accelerated the need for diversity, inclusion, and belonging (DI&B) leaders to grow their leadership capacity. This series offers DI&B leaders a mental model to assess their strengths and gaps. In addition, we believe CEOs and CHROs in search of their organization's first DI&B leader can use RHR's Readiness for Scale℠ assessment model as a guide. The model consists of three dimensions: Leading Business, Leading People, and Leading Self. In this second of four articles, we will look at Leading Business, which includes three competencies: Seeing the Whole, Making Systems Decisions, and Leading the Future. Our Executive Bench® program consultants view these competencies as the strategic choices an individual makes as a leader. In summary, it is where leaders get their information to inform thinking and how they make decisions and take action on multiple time horizons.
Leading Business
What It Means: Translating the broader landscape (enterprise, market, industry, regulatory, customer) into behaviors and actions that will drive enterprise objectives.
What It Looks Like Right Now: DI&B leaders who held business-line positions in the past, and those who were closer to the business in HR roles naturally understand internal business drivers and seek external data to help them frame solutions. This internal/external lens also helps them quickly see the impacts of enterprise-wide decisions that inhibit inclusive work environments. From changes in a company's operations to local mask requirements that can impact the hearing impaired, there is an avalanche of data that must be digested. Leaders who excel in this competency can integrate disparate pieces of information and zero in on the data most critical to help shape and articulate clear ideas.
02
Making Systems Decisions
What It Means: Moving to decisions in the face of enterprise-level risk, competing priorities, limited resources, and diverse stakeholders.
What It Looks Like Right Now: DI&B leaders who score high in this area are comfortable with risks, can evaluate the complexity of a decision, and move decisively without complete data. Within a week, Juneteenth, a celebration most of mainstream America had never heard of, turned into company holidays across the United States. Some of these companies only recently observed Martin Luther King, Jr. Day, which has been an American federal holiday since 1986. DI&B leaders at these companies had to quickly understand the downstream (e.g., operations, communication protocols) impacts of this type of decision and comfortably accept the reputational risk associated with supporting or not supporting such a decision.
What It Means: Balancing the need to build confidence and drive outcomes in the near term with building momentum and capability for the long term.
What It Looks Like Right Now: For DI&B leaders with a strategic plan being executed, they are in a good position to respond right now. In fact, as one of my DI&B strategist friends told me last week, "We are telling our clients that now, as your CEO and CHRO are asking, 'What should we be doing to move the needle on this?' is the best time to reintroduce that strategic plan." DI&B leaders who can scale their leadership understand that long-term work is where the sustainable change will occur—after Americans have adapted to a COVID-19 existence and when the protests have decreased. Bringing attention to accessibility technology, shoring up DI&B data analytics capability, and rolling out unconscious bias training for recruiters are examples of longer-term goals. As companies are in reactive mode, the long-term view is just as critical as the shifting short-term priorities.
Just as we released the introductory blog post, a Wall Street Journal article discussed the realities of limited resources and the level of influencing required by the chief diversity officer role. The next post in this series will look at the critical competencies related to these topics in the Leading People dimension of the Readiness for Scale model.
Dannielle Hawk is an Executive Bench® services consultant based out of the Atlanta office.