The Diversity, Inclusion, and Belonging Leader – Scaling Leadership in Real Time, Part 3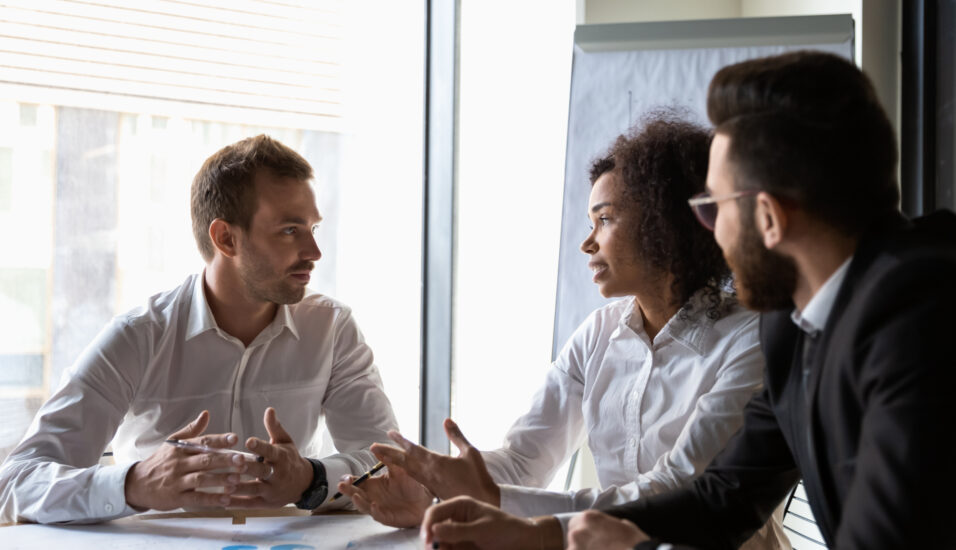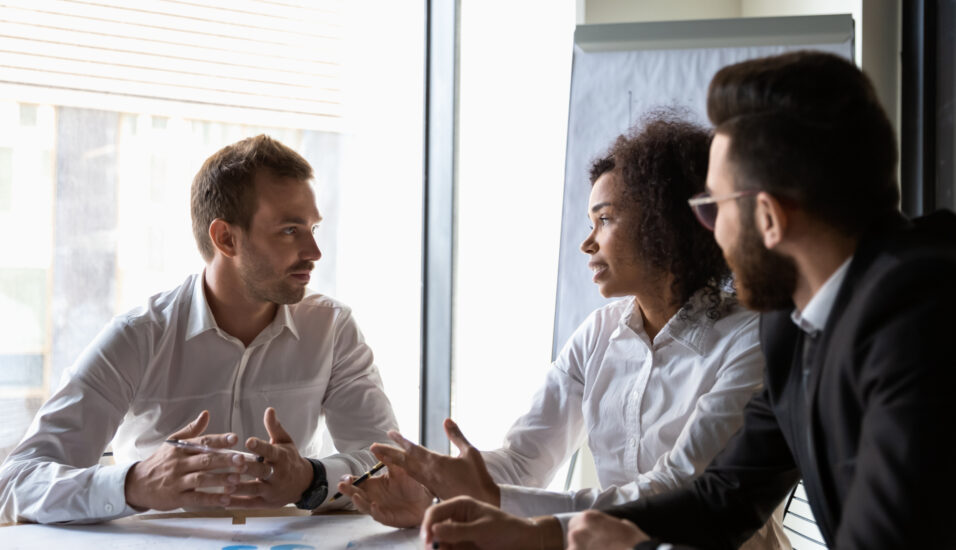 The previous article on the diversity, inclusion, and belonging (DI&B) leader looked at the first dimension in RHR's Readiness for ScaleSM model and how these competencies are demonstrated in the DI&B leader role. This third article highlights the leadership impact that DI&B leaders can have when it comes to Leading People, the second dimension in the RFS model, which involves three competencies: Focusing the Enterprise, Influencing with Power, and Creating Shared Values. In summary, it is the way in which a leader is able to allocate resources and align people to achieve business goals.
LEADING PEOPLE
​1. Focusing the Enterprise
​What It Means: Driving clarity and alignment among all constituent groups across the enterprise.
What It Looks Like Right Now: Coming into 2020, many DI&B leaders had a set of priorities and metrics they were focused on for their organizations. By the end of April, most of their budgets were frozen or significantly decreased. By the end of June, the C-suite was looking for ways to invest in DI&B efforts as protests gained momentum across the country. What is of great importance at this time for the DI&B leader is their ability to articulate a clear set of priorities and allocate appropriate resources with a level of flexibility. Some DI&B leaders have doubled down on their existing commitments. Other DI&B executives may shift their efforts from increasing supplier diversity to increasing boardroom diversity, for example. Equally important is the DI&B leader's ability to provide focus to their team by being a buffer so they can keep their eyes on the outlined priorities. When we assess leaders who score high in this competency, we often hear phrases like, "She is willing to push back on requests that are out of our scope," or "He meets with stakeholders to ensure alignment and minimize conflicting agendas." This type of leader creates the level of clarity needed for their team to deliver results.
01
Influencing with Power
​What It Means: Delivering compelling messages that galvanize people and move stakeholders to action.
What It Looks Like Right Now: DI&B executives and leaders have often been able to make a powerful case for DI&B and have been able to do so across a wide audience with varying needs. What is different for the DI&B leader in this season is how their coalition of support has shifted. Stakeholders who were passively opposed to DI&B efforts may have started to turn the corner. Others who were champions may be concerned that even more will be asked of them with shrinking resources. For example, companies like Facebook and PepsiCo are sticking to their DI&B hiring goals despite the realities of the pandemic. In a situation like this, DI&B leaders have to understand the needs of critical stakeholders like talent acquisition executives and hiring managers. The ability to recognize unique concerns and communication styles of individual stakeholders is essential to moving them toward action.
02
Creating Shared Values
What It Means: Boldly setting the tone—from the top—that shapes decisions, behaviors, and interactions throughout the enterprise.
What It Looks Like Right Now: This competency speaks to a variety of behaviors that influence the work environment of the individuals whom the DI&B leader directly and indirectly leads. In its very basic form, it is how a DI&B leader communicates expectations, establishes guardrails for behavior, and conducts the difficult conversations to ensure full engagement. What is most distinctive and challenging for DI&B leaders in large organizations is the limited amount of time these individuals serve in this role (typically three years). Leaders can find themselves walking into a team environment that is running on empty and bracing itself for yet another leadership style to embrace. When layering on the pandemic, new occupants of this role have to quickly create a team culture and do so in a strictly virtual environment. We have found that leaders who score high in this area have a clear set of personal values that are consistent with how they communicate and work with their teams. This is critical when leaders have to quickly build or reinvent a team.
In the fourth and final post of this series, we will highlight what we have learned about how scalable leaders problem solve, excel under pressure, and build self-awareness. All of these behaviors are included in Leading Self, the third dimension in the RFS model.
Dannielle Hawk is an Executive Bench® services consultant based out of the Atlanta office.