Andrea Burleson has joined RHR International's Chicago office
March 5, 2020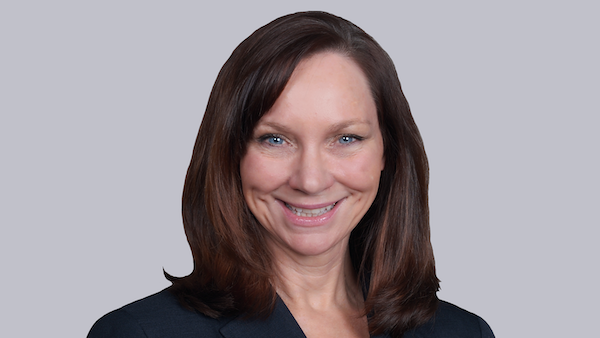 March 5, 2020 — Dr. Andrea Burleson has joined RHR International as a partner in the firm's Chicago office. RHR International is the premier firm in the development of top management leadership of Global 1000 companies.
Andrea is a results-oriented professional with broad talent management experience, including assessment for selection and development, succession planning, coaching, development planning, and designing talent strategies that build organizational capabilities. She leverages her expertise in the behavioral sciences to help clients align talent strategies with business goals. She assesses leaders and teams for selection and development, designs competency-based selection systems, and facilitates team effectiveness interventions. Areas of expertise include executive assessment, coaching, and team effectiveness.
Much of Andrea's work focuses on helping organizations ranging from startups to large multidimensional companies achieve growth, productivity, and organizational agility through high-performing leaders and teams. Andrea has supported change efforts across a range of industries including energy, manufacturing, transportation, professional services, and quick-service restaurants. She most often works with high-potential and emerging leaders as well as senior teams.
"Andrea is a seasoned assessor, with over 20 years experience. She has provided her expertise across multiple industry sectors." said Dr. Vanessa Ruda Seiden, the Senior Partner responsible for RHR's United States Central Region. "We are delighted to benefit from Andrea's extensive experience."
Before joining RHR, Andrea worked at other consultancies, as an independent consultant, and in talent management roles at various Fortune 500 companies. Andrea has also held academic positions at DePaul University and Roosevelt University. At DePaul, she taught an online course focused on cognitive abilities testing as well as teaching in classroom settings on topics such as industrial and organizational psychology and group dynamics. She designed and led a course in career planning at Roosevelt University where she also taught organizational behavior and organizational development in their industrial and organizational graduate program.
Andrea received a PhD and MA from DePaul University and a BA in Psychology from Southwestern University. She is also a member of the American Psychological Association, the Society for Industrial and Organizational Psychology, the International Coach Federation, and she is a certified professional coach through the American College of Executive Coaching. She is also certified in Hogan Assessment.
ABOUT RHR INTERNATIONAL
RHR International LLP is an independent global leadership consulting firm whose mission is to unlock potential in leaders. Through its behavioral lens, RHR has worked side by side with CEOs, board directors, and senior executives for 75 years, helping them acquire the knowledge, wisdom, and skills necessary to achieve business results.
RHR's practical solutions, guided by in-depth analytics, lead to business outcomes that further clients' success. RHR offers Executive Bench®: Talent Pipeline suite of services, Board & CEO Services, Senior Team Effectiveness, Leading Transformational Change, Executive Development, and Executive Assessment across industry sectors. For more information, visit rhrinternational.com.
Monika Desai
617-519-4445
mdesai@rhrinternational.com