Dr. Tony Saccone Receives RHR International Award for Excellence in Consulting Psychology
March 9, 2022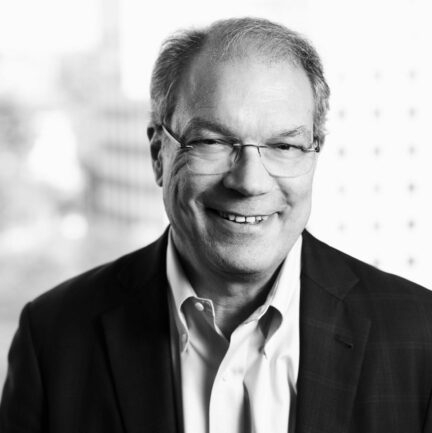 CHICAGO, March 9, 2022—RHR International (RHR), the premier firm in the development of top management leadership of Global 1000 companies, is pleased to announce that Dr. Tony Saccone has received the 2022 "RHR International Award for Excellence in Consultation." Dr. MySha Whorley presented the award on behalf of the Society of Consulting Psychology (SCP) on February 3, 2022.
Dr. Tony Saccone is a Founding Partner and the Managing Partner of Leadership Development Worldwide, LLC, operating out of Providence, R.I., with offices and staff located throughout the US and internationally. Founded in 1999, LDW serves a range of public and private businesses—from Fortune 500 global enterprise companies to family businesses, private equity-backed companies, start-ups, and entrepreneurships. 
"Dr. Saccone received strong endorsements from multiple clients and colleagues who attested to the high level of impact he has had throughout his career, which the RHR Award is intended to recognize said Dr. Paul Winum, Chair of the SCP Awards Committee. "He is a most deserving recipient."
Tony has more than 30 years of experience consulting to executives and organizations. His interests include executive coaching and development, executive assessment, organizational assessment and development, and executive team building. He earned his BA and PhD in clinical psychology from the University of Connecticut, and is licensed as a psychologist in Massachusetts and Rhode Island. In addition to his consulting practice, he is an adjunct faculty member at Brown University. He served on the Editorial Advisory Board of The Carlat Behavioral Health Report for 10 years and previously served for five years on the Editorial Review Board of Consulting Psychology Journal: Practice and Research. 
ABOUT RHR INTERNATIONAL
At RHR International, we believe leadership is a noble endeavor. Done well, it is a force for good in the world. We exist to unlock the potential in all leaders. As an independent global leadership consulting firm, RHR has worked side by side with CEOs, boards, and senior executives for 75 years, helping them develop the knowledge, wisdom, and skills necessary to achieve business results.
RHR's service areas across industry sectors include: Assessment; Board, CEO & Founder; Development; Diversity, Inclusion & Belonging; and Teams. For more information, visit rhrinternational.com.