Edelman and RHR International Announce Partnership to Help Leaders Accelerate Business Transformation
August 18, 2020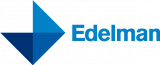 Leading firms will work together to shape leadership impact and create more human transformation experiences
NEW YORK – August 18, 2020 – Today, Edelman and RHR International announce a strategic alliance grounded at the intersection of leadership and business transformation. The union combines RHR's deep capabilities in executive and organizational development with Edelman's market-leading business transformation expertise driving value, culture, and brand.
The two firms will work closely with C-suite and Board-level clients to reposition firms and their leaders in times of transition, with a trust-driven approach and a focus on a multi-stakeholder audience.
"Nine out of 10 companies are going through some form of transformation but sadly the data shows more than three out of four of those efforts will fail," said Jim O'Leary, Edelman's Global Corporate Practice Chair. "Transformative times call for transformative leadership. This partnership brings together the best of two leading advisory services firms to help C-level executives successfully accelerate change at this critical moment to emerge from the Covid-19 pandemic stronger than before."
RHR's 75 years of expertise in organizational development has shaped thousands of companies' most transformative moments including senior team & board development, executive assessment and coaching, succession planning, and diversity, inclusion, and belonging advisory.
"Bringing Edelman's expertise in transforming businesses together with RHR's expertise in transforming leaders through insight and behavior change is a breakthrough integration of what it takes to envision, assess, plan, and deliver sustaining change," said RHR CEO, Dante Capitano. "We are excited about our partnership with Edelman and the unique impact we will create together."
Execution of the partnership will be co-led by Adam Gerstein, GM and Lead of Business Transformation at Edelman and Paul Ofman, Senior Partner for Client Management at RHR International.
"Edelman and RHR both work with clients' during watershed moments in their histories and we've seen the transformative effect the two firms have on leaders and teams," said Gerstein. "Together we will combine our strengths to help leaders unlock the full potential of their business strategy and their people."
"Companies all over the world benefit from Edelman's unparalleled ability to transform clients' vision and strategies into sustained business outcomes," said Ofman. "Both of our firms are passionate about accelerating leaders' ability to use trust as a force for good in business and society."
About Edelman
Edelman is a global communications firm that partners with businesses and organizations to evolve, promote, and protect their brands and reputations. Our 6,000 people in more than 60 offices deliver communications strategies that give our clients the confidence to lead and act with certainty, earning the trust of their stakeholders. Our honors include the Cannes Lions Grand Prix for PR; Advertising Age's 2019 A-List; the Holmes Report's 2018 Global Digital Agency of the Year; and, five times, Glassdoor's Best Places to Work. Since our founding in 1952, we have remained an independent, family-run business. Edelman owns specialty companies Edelman Intelligence (research) and United Entertainment Group (entertainment, sports, lifestyle).
About RHR International
As the preeminent leadership advisory firm bringing a behavioral science point of view, RHR consultants sit side by side with leaders, helping them acquire the knowledge, wisdom, and skills necessary to achieve business results. For 75 years, RHR has focused on the specific needs of CEOs, boards of directors, senior management, and key leadership talent by challenging the assumptions, beliefs, and behaviors that constrain performance—with empathy as well as courage. Our singular focus on top-of-the-house leadership sets us apart from other executive and organizational development consultancies. RHR's core practice areas include executive assessment, development of leaders and their teams, building a strong pipeline of enterprise leaders, board services, and succession. These services are delivered to leaders in over 70 countries.