RHR International Continues to Evolve in 2023
December 27, 2022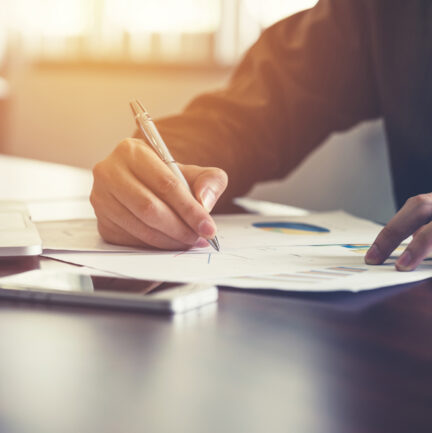 It's been a year of continued challenge and change for businesses, leaders and teams.  As companies recover post-pandemic, they face a looming recession, international conflict, and a polarized political climate. As 2022 draws to a close, we've made our own adaptations to better serve our clients.
Despite volatility in the market, we've expanded our service offerings to meet the challenges of our clients and achieved strong year-on-year growth.  Our expansion has seen 46 new people join our team, and we've promoted some of our outstanding colleagues to senior partners and partners.
These colleagues have consistently proven they can achieve the highest level of performance and deliver exceptional client impact. Their new roles represent our continuing evolution, as they play their part in shaping the future of our organization with their diverse array of expertise, thought leadership, and ability to solve our clients' most complex leadership challenges. Our new senior partners include:
Kelsey Harper (PsyD) joined in 2017, and in that time has collaborated with clients spanning across a variety of industries. In addition to leading one of our client portfolios, he advises senior leaders on executive selection, leadership development, succession planning and creating high-performing senior teams. He finds true satisfaction in helping his clients create organizations where employees and stakeholders at all levels are able to thrive.
Cristina Jimenez (PhD) is a talent, leadership and culture expert with 20 years of industry experience. In that time, she has advised leaders on how to scale organizations through building high-performing teams, creating cultures where innovation and agility thrive and working through challenging political and business-oriented solutions. In addition to her role as the global head of RHR International's Diversity, Inclusion and Belonging practice, she has been instrumental in the firm's own cultural transformation and bringing ideas about belonging, human informed leadership and integration to the forefront.
Valerie Nellen (PhD) joined in 2014, bringing depth and expertise across multiple industries. Her leadership within the firm has included heading up the Executive Development practice area and co-leading RHR's objective testing center of excellence. Externally, she has built strong and enduring ties to client organizations, and she is currently a co-lead of the RHR Networks initiative. Val is an articulate advocate for the firm's expertise in the intersection of human dynamics and C-suite imperatives. She is energized by working with leaders to empower them to know themselves differently, capitalize on their unique traits, and create new kinds of value.
Michael Peterman (PhD) is the head of development for Executive Bench and builds next-generation leadership solutions, each of which is grounded in science and research. With a particular focus on scalability, Michael helps leaders to adapt to ever-changing, complex and changing roles, and his vision is to empower leaders to make a greater impact on their organizations, improve their quality of life, and ultimately solve the world's biggest problems.
Congratulations to our new partners: Jane Lim, Kristen Kirkland, Daniel LeBreton, Pablo Gora, Dannielle Hawk, and Brett Williams as well as those who have excelled in their roles and will be instrumental in our development in the new year. Well done!
These promotions come alongside our expansion of many service areas: DI&B, our data driven assessment tiers, team effectiveness, as well as the creation of a team dedicated to leadership assessment, development, and coaching for private equity and venture capital-backed organizations.
As we look forward to 2023, we recognize the increasingly important role leadership plays in helping organizations achieve their performance goals.