The Post-Pandemic Leadership Skill that Matters Most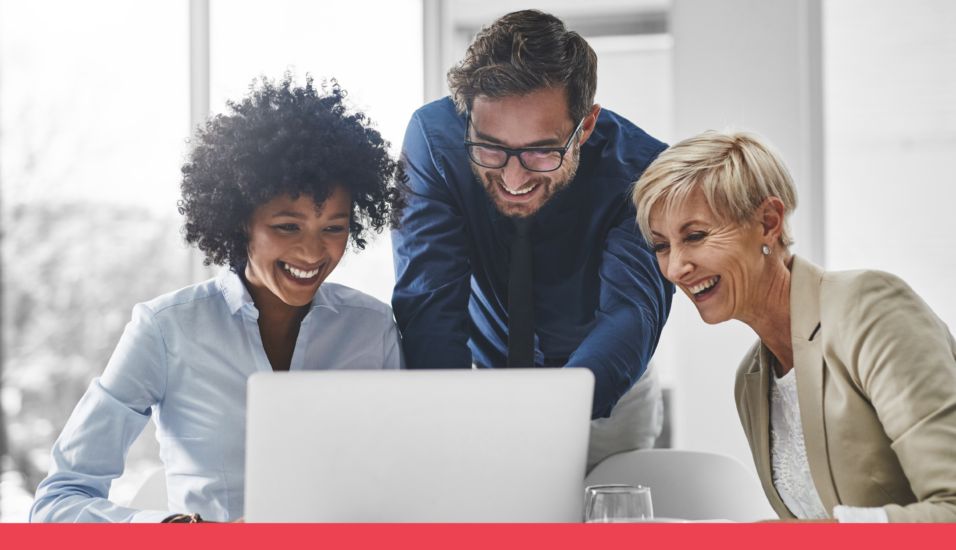 We often hear that workplace culture has changed since the pandemic. But has it? And if so, how? RHR's data on more than 3,000 senior leaders confirms that it has, and that one of the standout differences is the need for a clear set of shared values. Since 2020, this has become a clear differentiator between excellent and average leadership.
Data gathered from senior leaders in large organizations shows a clear spike in leaders 'creating shared values' during the pandemic, which is perhaps no surprise given the need for purpose, compassion, and humanity that unfurled during this time. But what's interesting is that this trend has not only been sustained over time, it's continued to grow.
What's more, the highest-performing leaders are doing it better. This suggests that leaders learned about the positive impact of creating shared values during the pandemic, and that it's become a clear differentiator between the best and the rest ever since.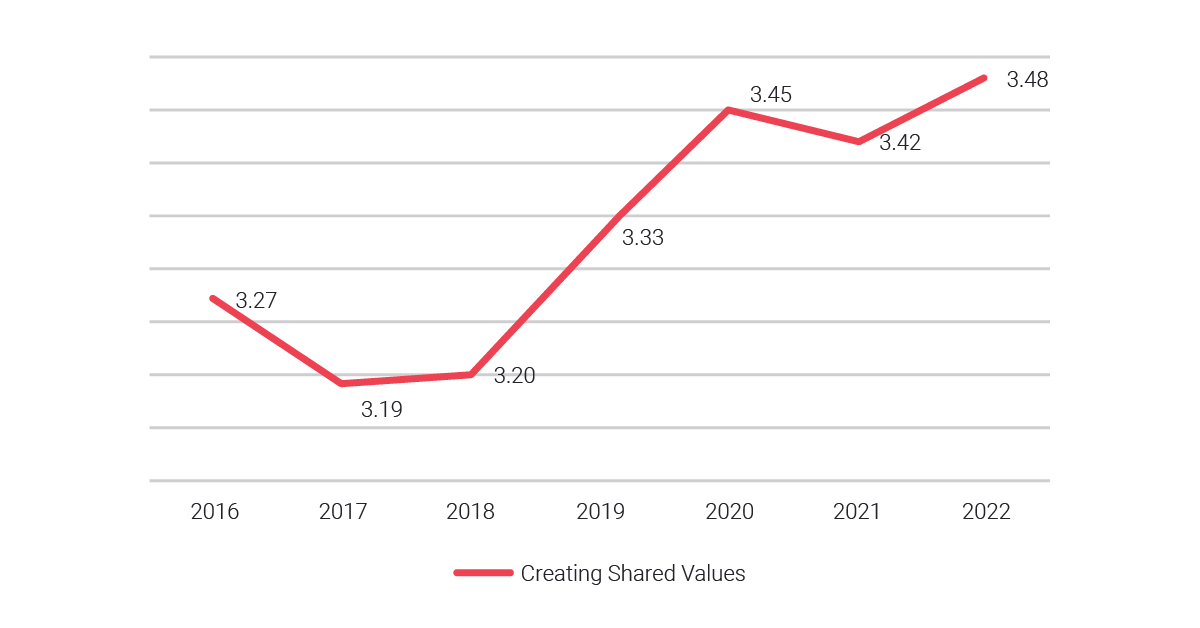 Feeling the impact of good leadership
However, even among high-performing leaders, the benefit of creating shared values is not being felt by everyone. Those lower down in the organization do not report feeling a sense of shared values compared to those at the top.
There is an opportunity here—for leaders to get better at creating shared values for those outside the senior leadership group and to create that all-important shared sense of purpose within their teams.
In our coaching and development work, we frequently have conversations with leaders who say they lead by example. But once leaders reach a certain level of seniority, there is a step up from living the values to cascading and communicating them.
What does that look and feel like for leaders and their team members? At RHR, we found the factors that make a difference are the extent to which a leader:
Guides team behavior through candid feedback and support
Creates connectivity and a shared sense of purpose among the team
Sets the standard for the organization by communicating and modeling a clear set of values
Below are some tips on how to do this.
How to create shared values
Targeted coaching helps leaders really understand where they are and where they need to improve. But to offer some general advice, here are a few pointers:
1) To lead others, know yourself first.
Leaders who are struggling to or have not yet established their own set of personal values cannot create shared values for their teams. It's important to find the time and energy to understand your personal values, how those relate to the team, and build a shared sense of "this is what it means to be a part of my team."
2) Share your values ad nauseum.
Leaders who set a firm, fair, and consistent set of values that the team and the leader will uphold are able build a shared sense of purpose within teams. Leaders who share their expectations once and expect them to take root are doomed to fail.
 3) Show, don't just tell.
Try to adopt a mentor mindset when working with direct reports. Be willing to guide on-the-spot corrections that come from a learning opportunity perspective rather than discipline. Explain why a change is important and leave purposeful space for questions in every conversation.
 4) Litmus-test your leadership.
To understand how well you are creating shared values, you need to check how your value set is landing with others. Running a 360-feedback program with questions around team culture is a great litmus test.
 5) Extend your reach.
Leaders who break down silos across functions and set consistent expectations around behavior even outside the team are the most successful. A great team with a great culture is one thing. A great division that is influenced and working harmoniously is greater.
Is creating shared values something you do well? Or an area where you'd welcome coaching and support? At RHR International, we're specialists in leadership assessment and development. If you'd like to know more about how to create and maintain a focus on purpose and values as a leader, join our upcoming webinar, "The Future of Teams," happening on July 25, 2023.