Movers & Shapers Podcast Series
February 1, 2022 • 3 months ago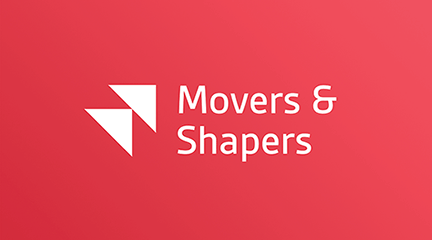 For over 75 years, RHR's mission has remained unchanged: to shape leaders who shape the world. In this series, we interview leaders on what has shaped them and their organizations.
Episode 1: You Never Arrive as a Leader
For the inaugural episode of Movers & Shapers we speak to RHR's own CEO, Dante Capitano. During the podcast Dante talks, very personally, about his journey, and explores what has shaped him as a person and as a leader. He also discusses the key factors that he believes will shape RHR in the years ahead.
Episode 2: Lifting Each Other Up
In this episode, Girls Inc. President and CEO Dr. Stephanie Hull chats with Deb Rubin, a senior partner and head of Board & CEO Services at RHR International. Stephanie shares how the values instilled in her by her family and her experiences as a woman of color have helped shape her as a person, as a mission-driven leader, and as an advocate for women and girls.
Episode 3: Embracing Conflict
The last couple of years has been a defining moment in our lives and for leaders globally. The playbook was thrown out the window, and leaders were left with two options: Work your way around the conflict or embrace it. Peter Fasolo, CHRO of Johnson & Johnson, believes for the betterment of the world, leaders should embrace conflict. In this episode, our Senior Partner David Astorino speaks with Peter about how leadership must start and end with purpose and why we should view our work as a pursuit of learning and understanding why things happen.
Episode 4: Storyteller to Leader
Storytelling is about being curious—being curious about how other people experience the world and using that as a starting point to understand their lives and stories. That's how Ben Steele, executive vice president and chief customer officer of REI, lives his life and leads his organization. In this episode, Joanna Starek, head of advisory services for RHR International, talks to Ben about his journey from storyteller to leader, how his experience was shaped by the unpredictable nature of events, and how that gave him the opportunity for intentional growth.
Episode 5: Neurodivergence and Innovation
Neurodivergence is often stigmatized and conceptualized as a disorder or disease, with discussion primarily focused on how it may limit an individual. There is another story to be told. What if we look more closely at the link between neurodivergence and the uniquely human capacity for invention? In this episode, Sir Simon Baron-Cohen, world-renowned professor of psychology and psychiatry and director of the Autism Research Centre at the University of Cambridge, talks to Orla Leonard, head of RHR International's Senior Team Effectiveness practice, about how the study of autism has shaped his work and life and how those who have been diagnosed with autism and other neurodivergent conditions have and will continue to shape the future of innovation.